Account from Edwin N. Blasingim, First Sgt., B Company,160th Engineer Combat Battalion, as told to his son.

The 160th Engineer Combat Battalion had just spent the winter on maneuvers in Tennessee, sleeping on the ground in tents, freezing their tails off and training hard to prepare to meet their enemy. They left Tennessee and convoyed to Camp Rucker, Alabama where they got to see some of them. There was a p.o.w. camp across the road from the 160th's barracks. The p.o.w.s had been sleeping in dry beds in new barracks, eating warm food and they did little work that anyone could see. Every Sunday afternoon about a hundred of them would be marched off post for a few hours. It was the spring-summer of 1944 and these p.o.w.s were the enemy that caused the men of the 160th to leave their homes and families and go through rigorous training and then to fight in a bloody war. In a couple of months the 160th would be in Europe and some of them would be killed by these p.o.w.'s fellow soldiers. It was tough to have to see them every day and there was extreme resentment, " We thought that these prisoners were treated a lot better than they should have been".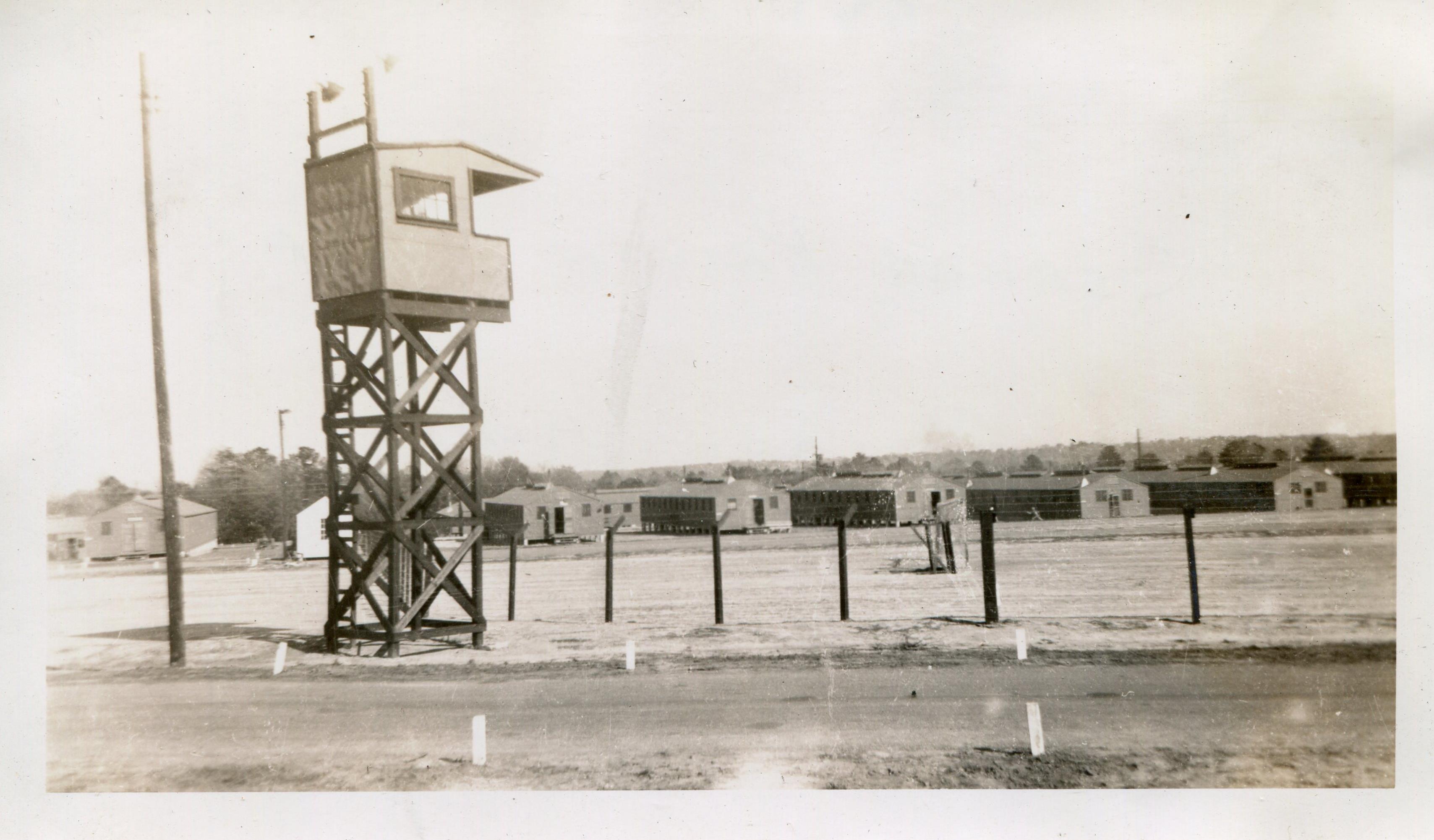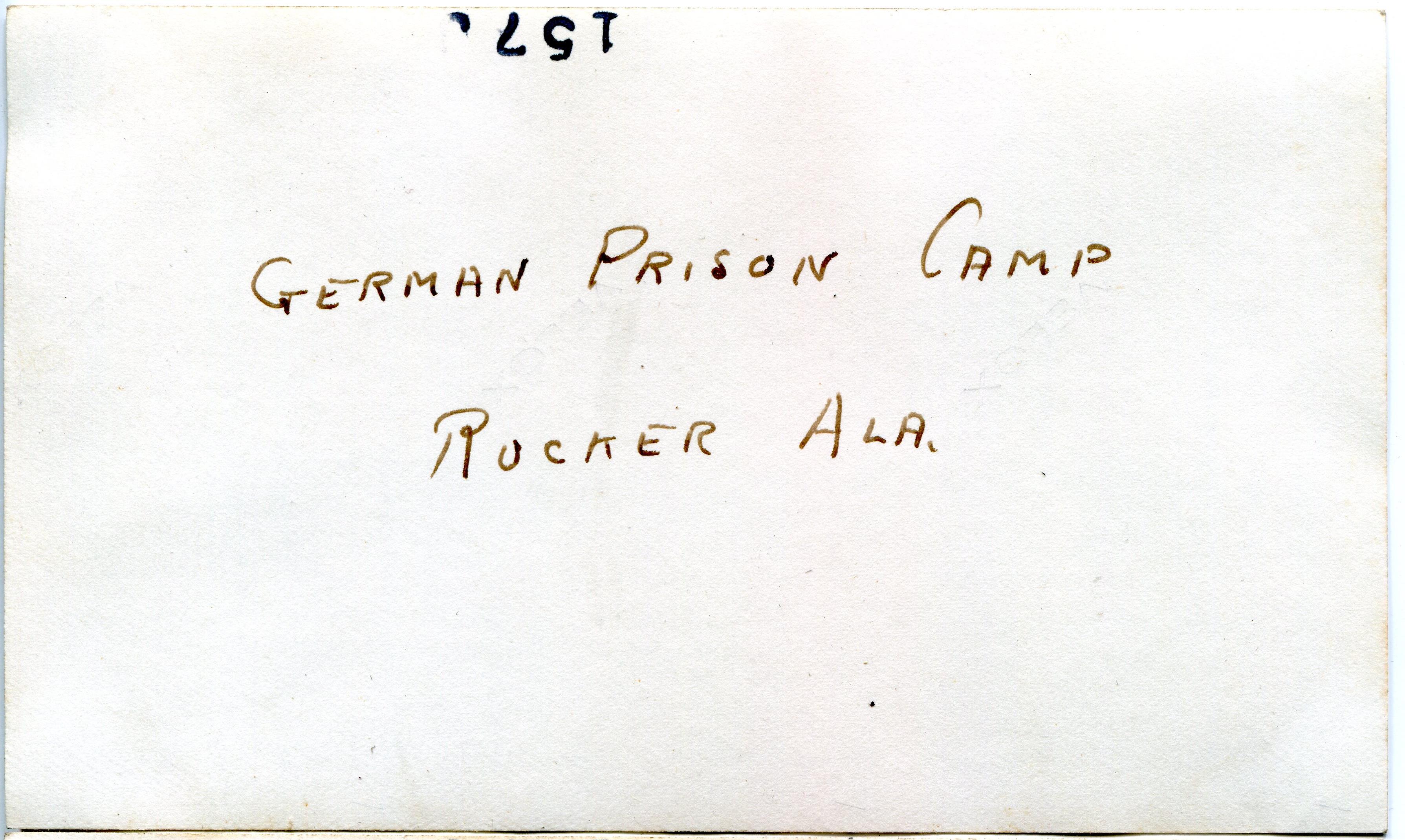 German P.O.W. camp, Fort Rucker, 1944.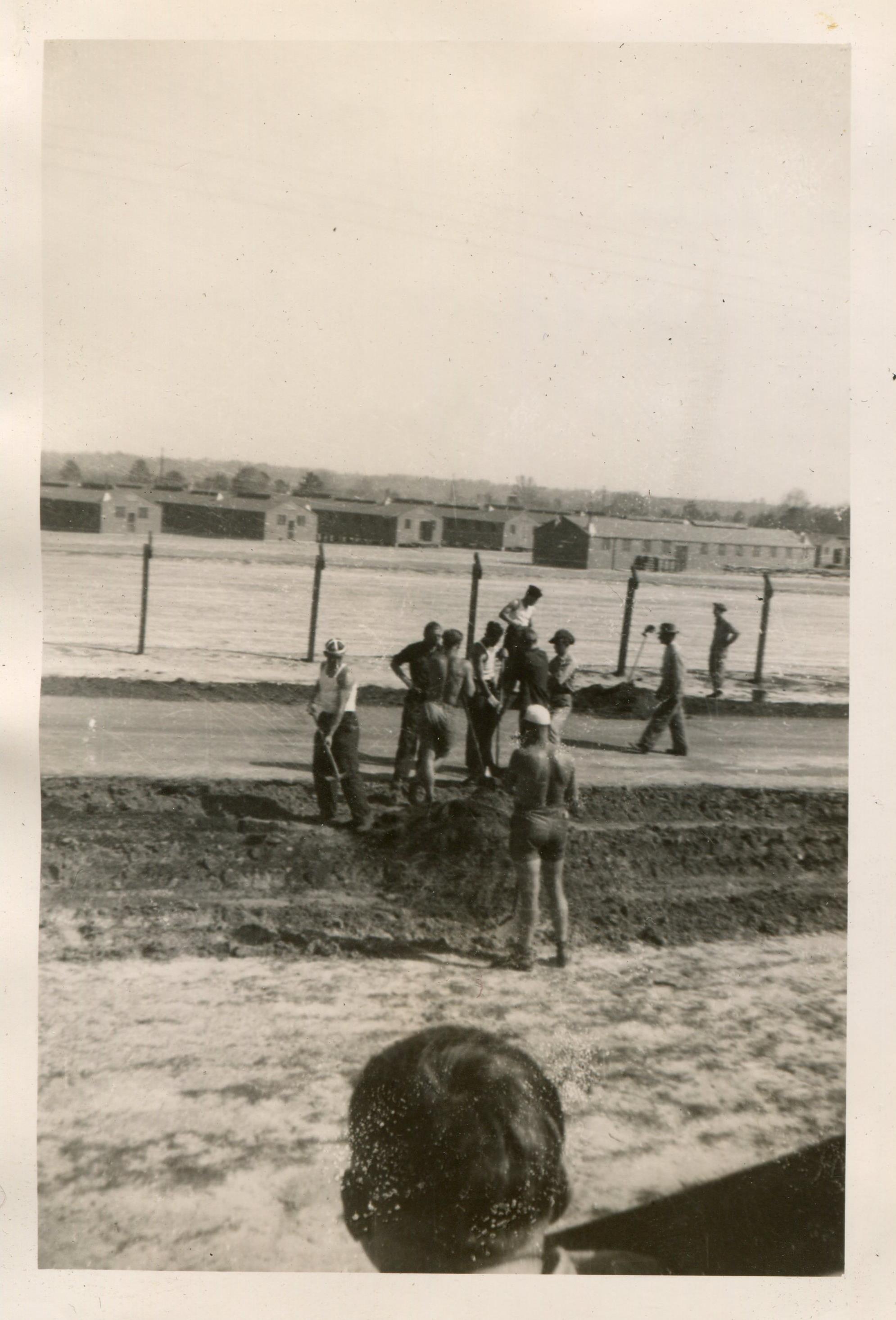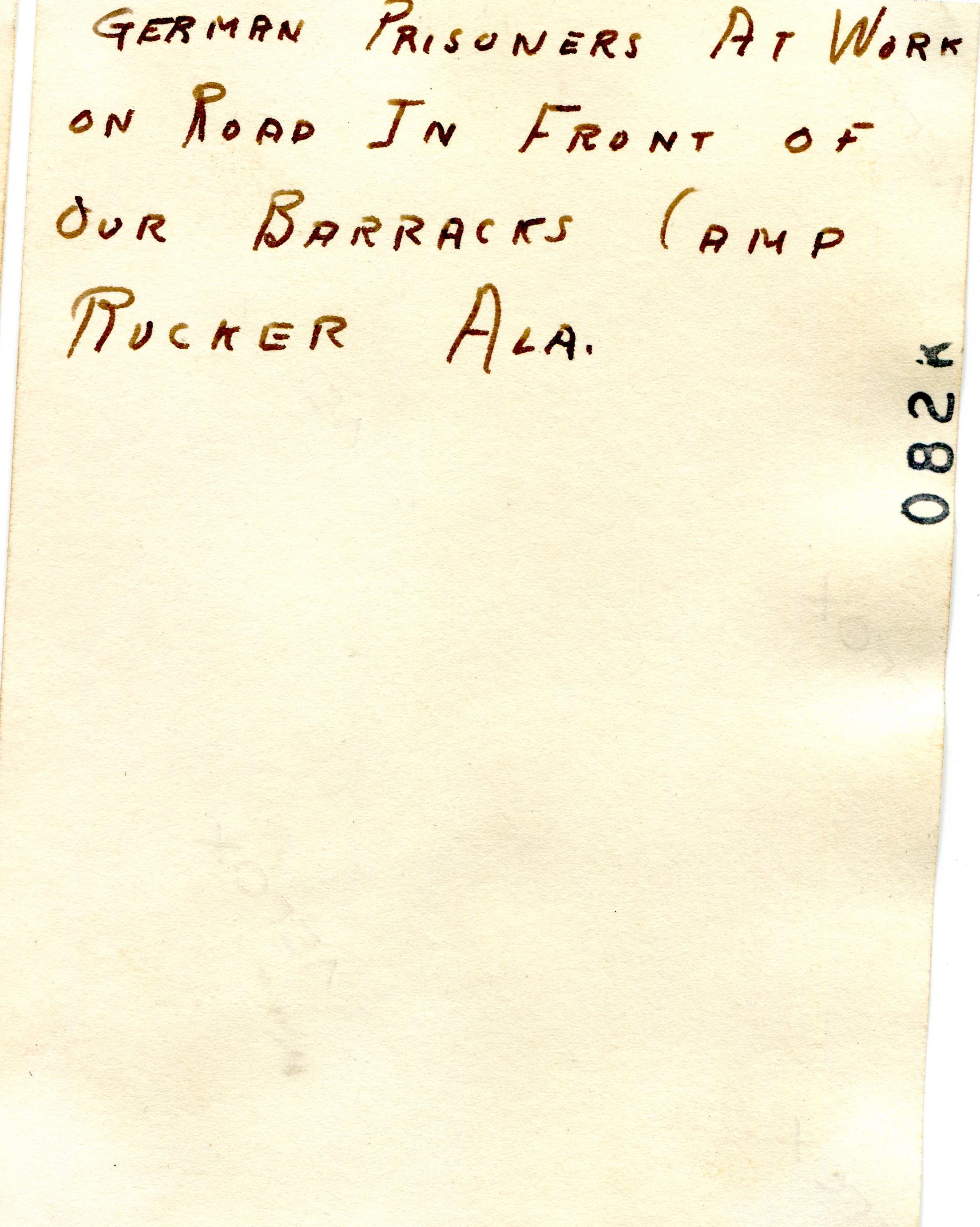 German P.O.W.s working on road outside 160th barracks, Fort Rucker,1944.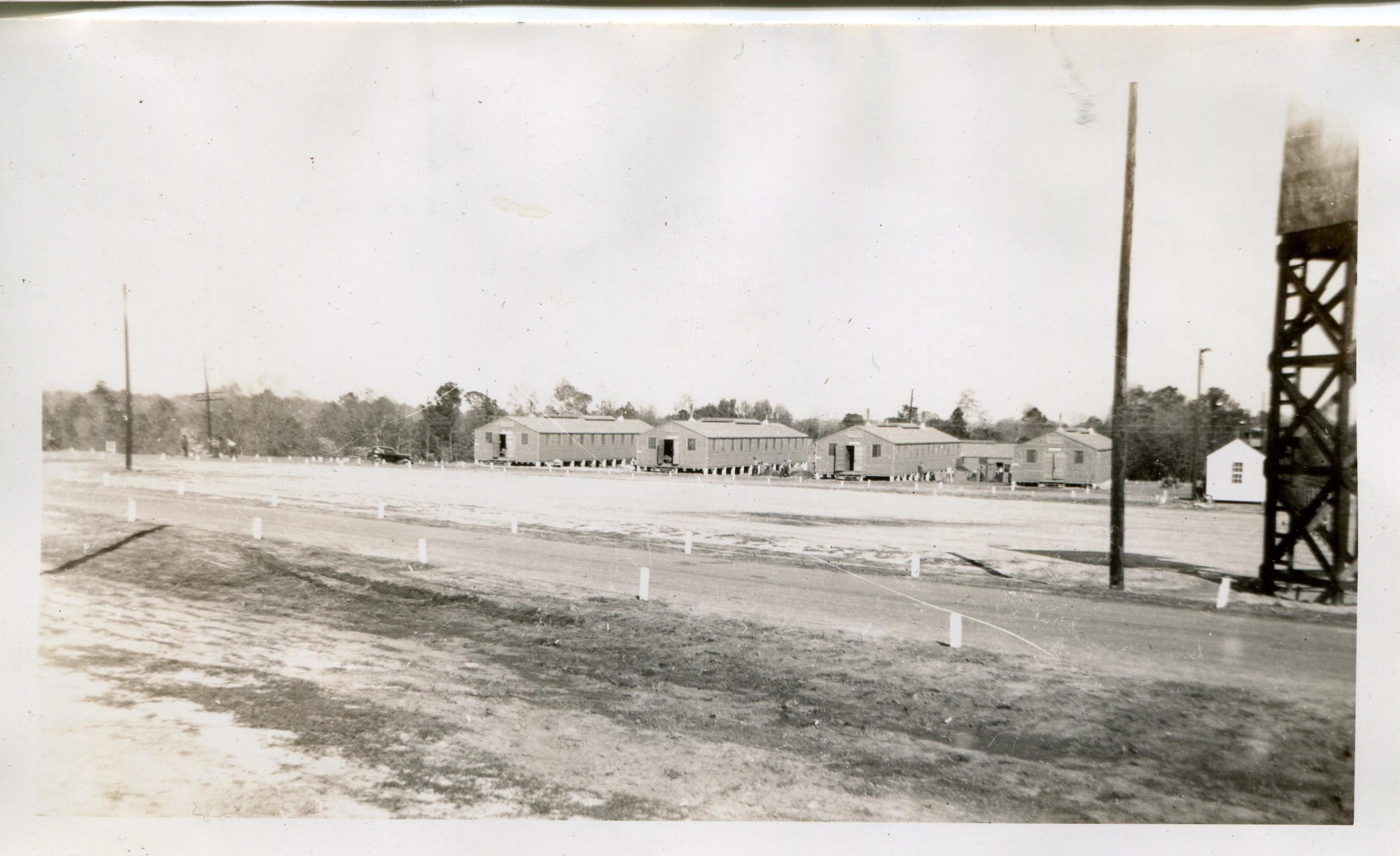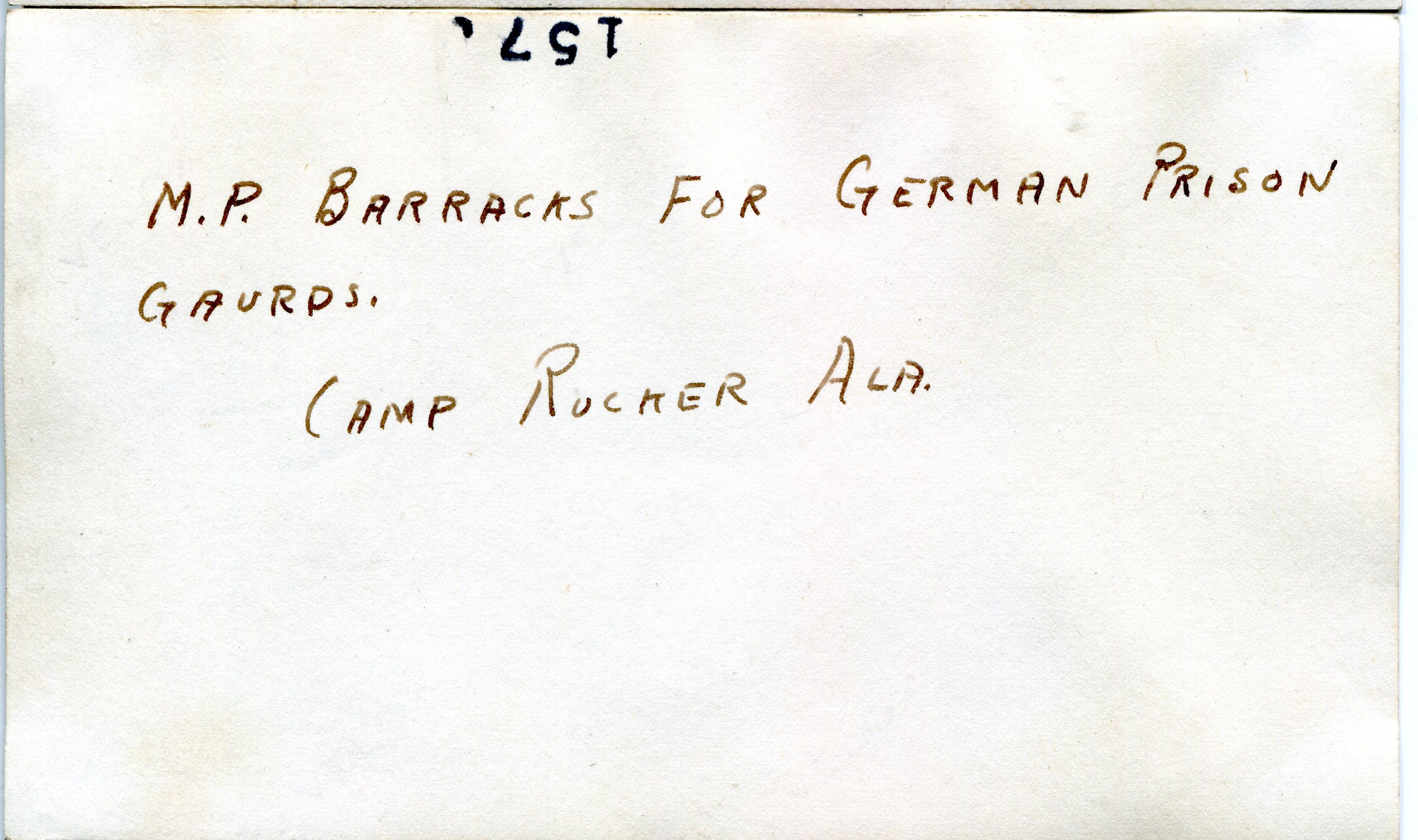 M.P. barracks for German P.O.W.s, Fort Rucker, 1944.