Ah, two within a few days of each other. This is such a sad part of my job.
I had the wonderful opportunity of meeting him at our reunions. My sincere condolences to Donna and her husband Jim and their family.
 

Marion don't know if u received my e-mail my father passed away

on Monday

. The funeral is tomorrow he is having a military funeral. He went very peaceful. Donna Mong

 
Photos are as follows:

Don
Don and Tim Prater
Don with his captured Nazi flag
Donna sitting with her dad at dinner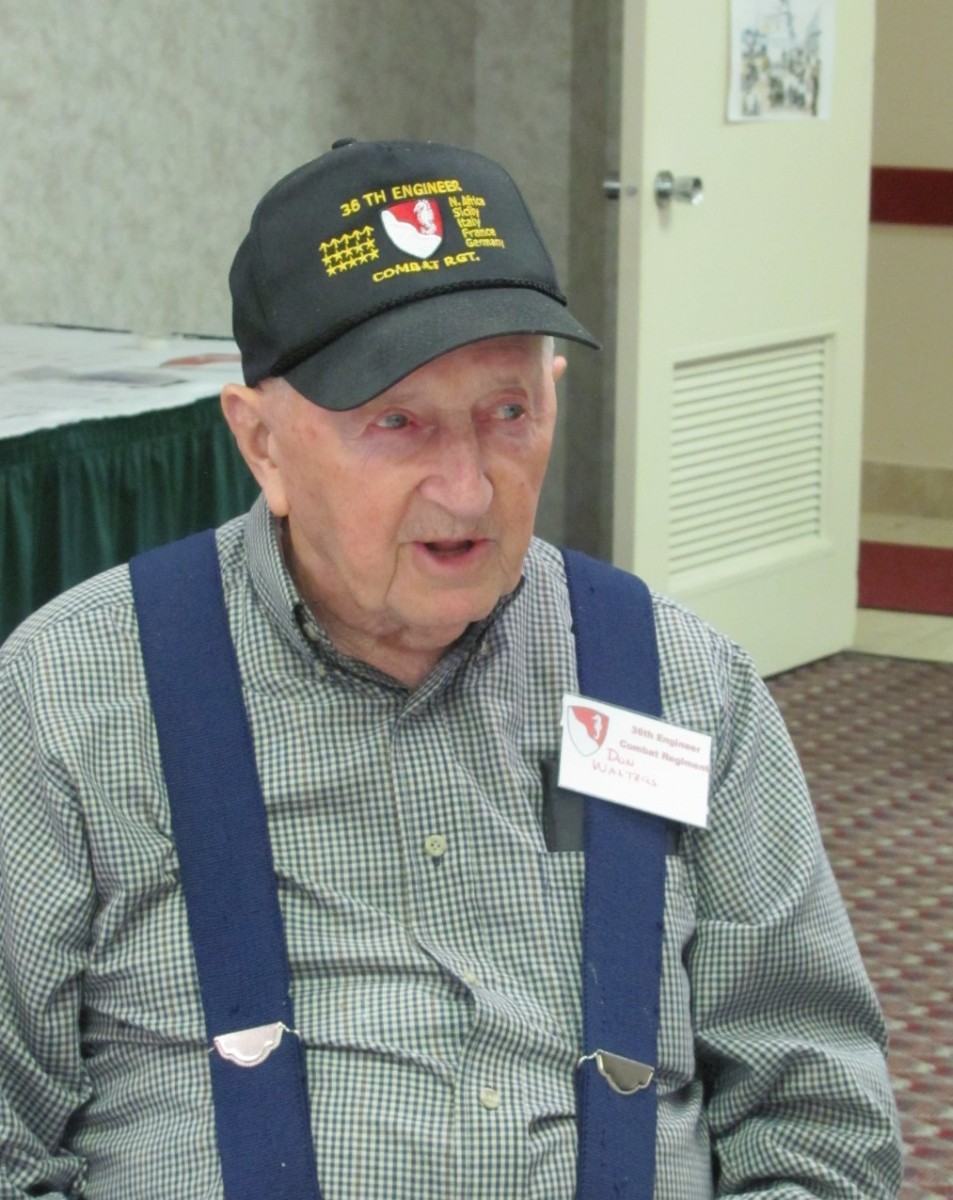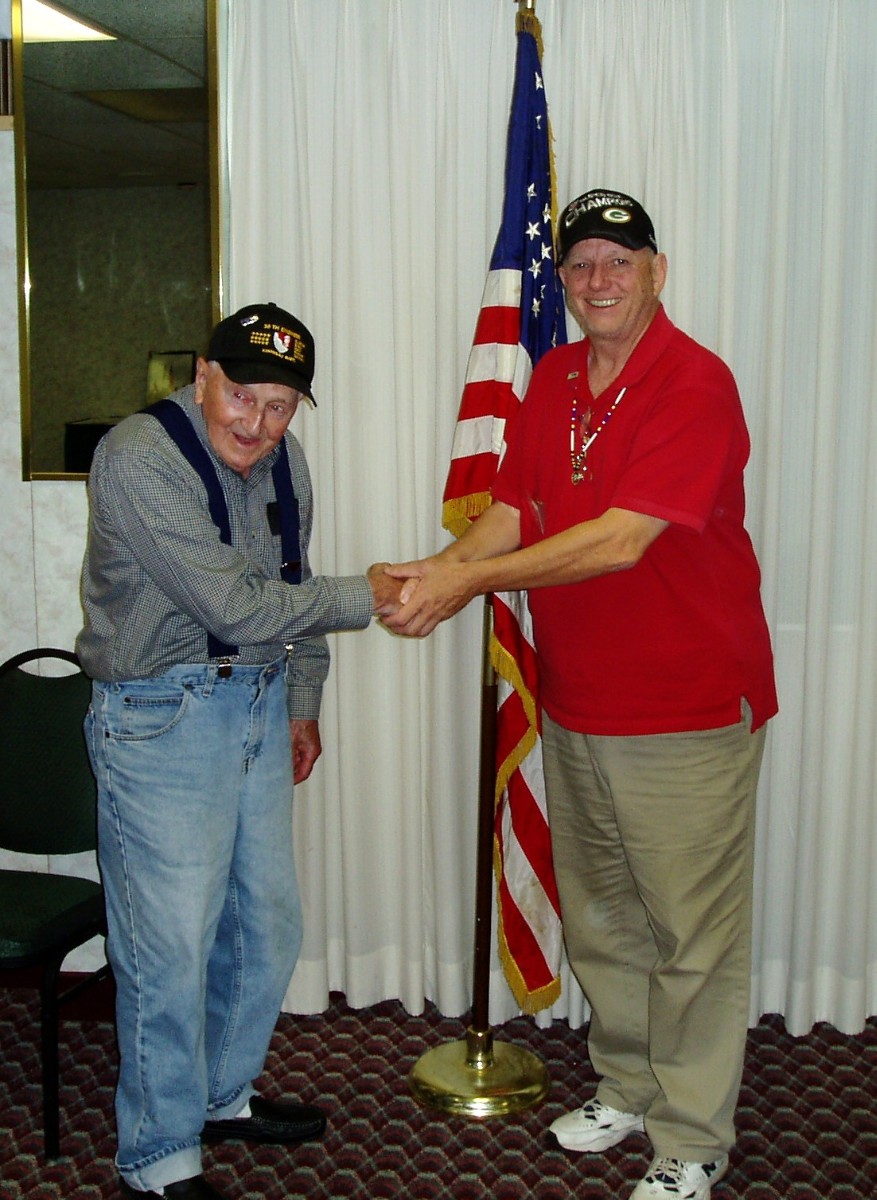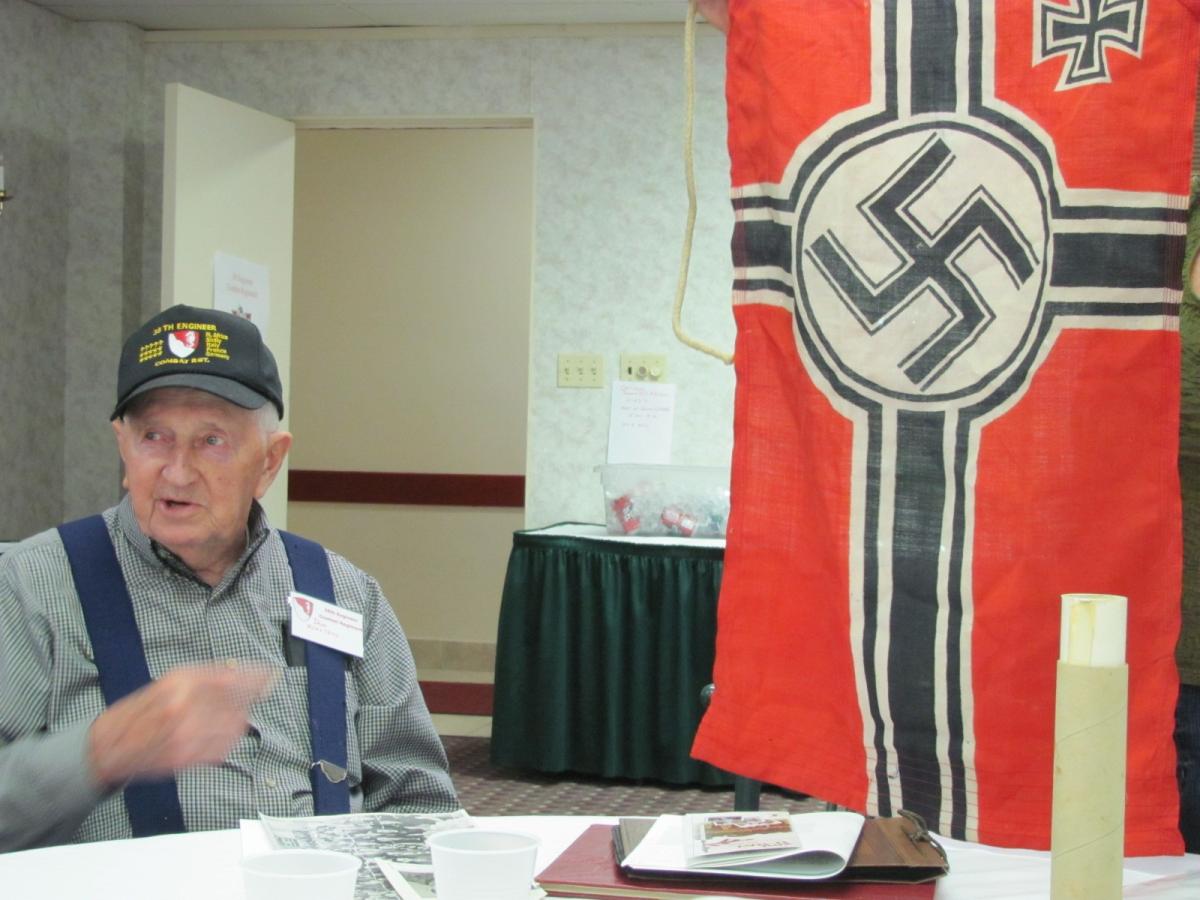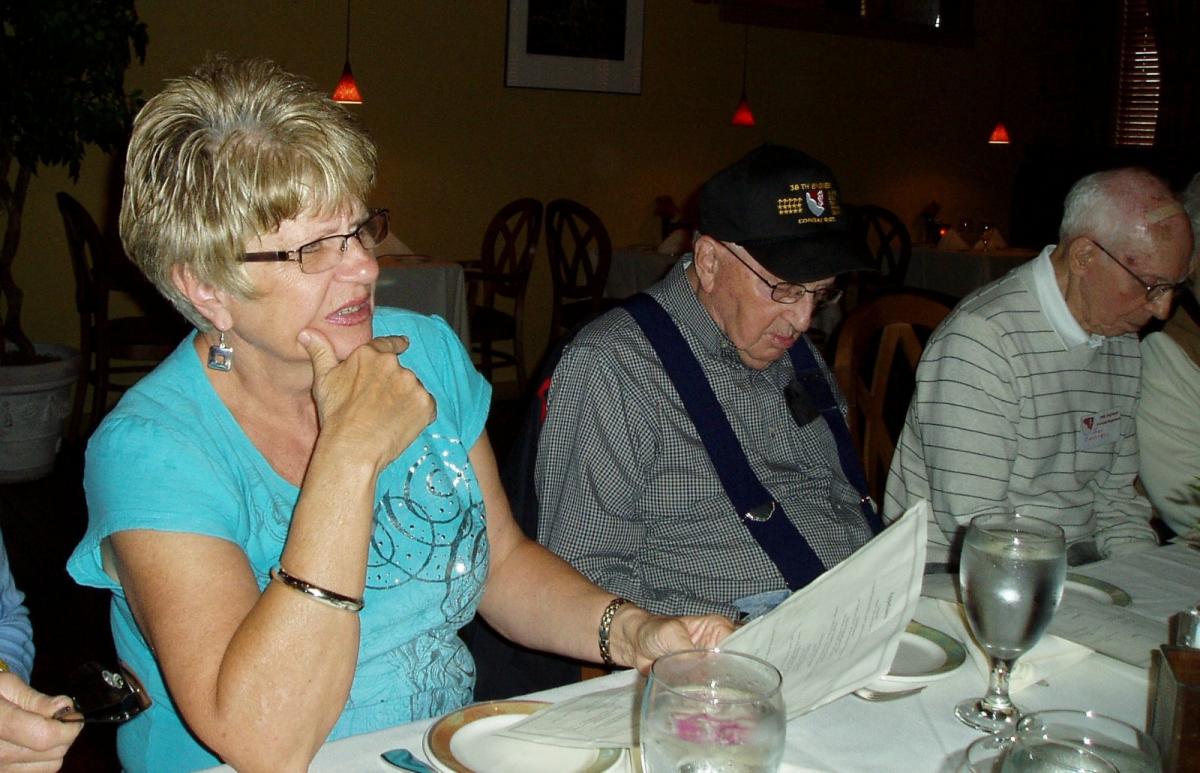 Marion J Chard
Proud Daughter of Walter (Monday) Poniedzialek
540th Engineer Combat Regiment, 2833rd Bn, H&S Co, 4th Platoon
There's "No Bridge Too Far"