Here's to Charlie Kassebohm, 36th Combat Engineer WWII, dear friend, compassionate and loving soul and Mr "purple jacket". You will be missed my dear friend, but never, never forgotten. You had such a gentle heart and warm and wonderful smile. It was great to be able to call you friend. God rest your soul.
Love forever, Marion
In first pic, Charlie in on left with Tom and Bob Nokes (both have also passed away)
in second pic, Charlie is pictured with Tom Nokes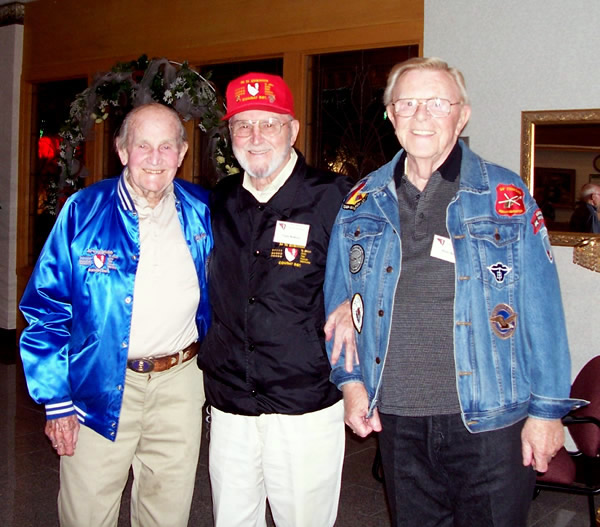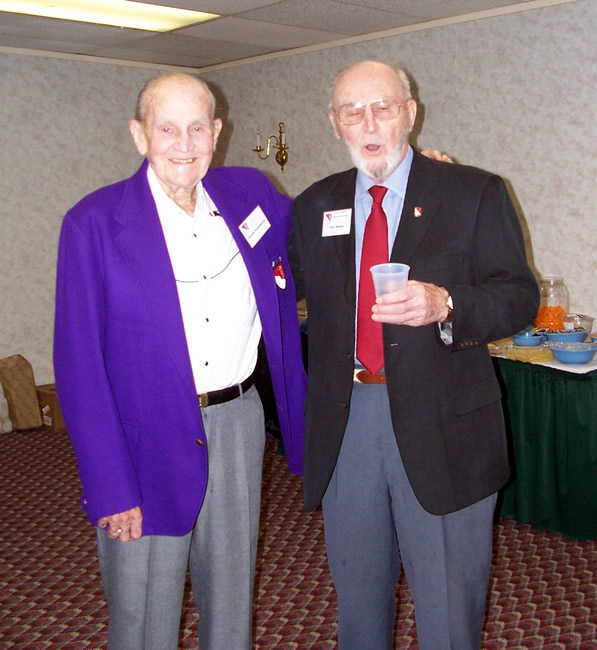 Marion J Chard
Proud Daughter of Walter (Monday) Poniedzialek
540th Engineer Combat Regiment, 2833rd Bn, H&S Co, 4th Platoon
There's "No Bridge Too Far"