Many hugs and tons of love, going out to Tony on his 99th. God bless and keep you. BTW, this man still golfs a couple times a week, when he can.
Tony is on left. This pic was taken in Sept at the reunion. Also pictured, John Fallon and Carl Furtado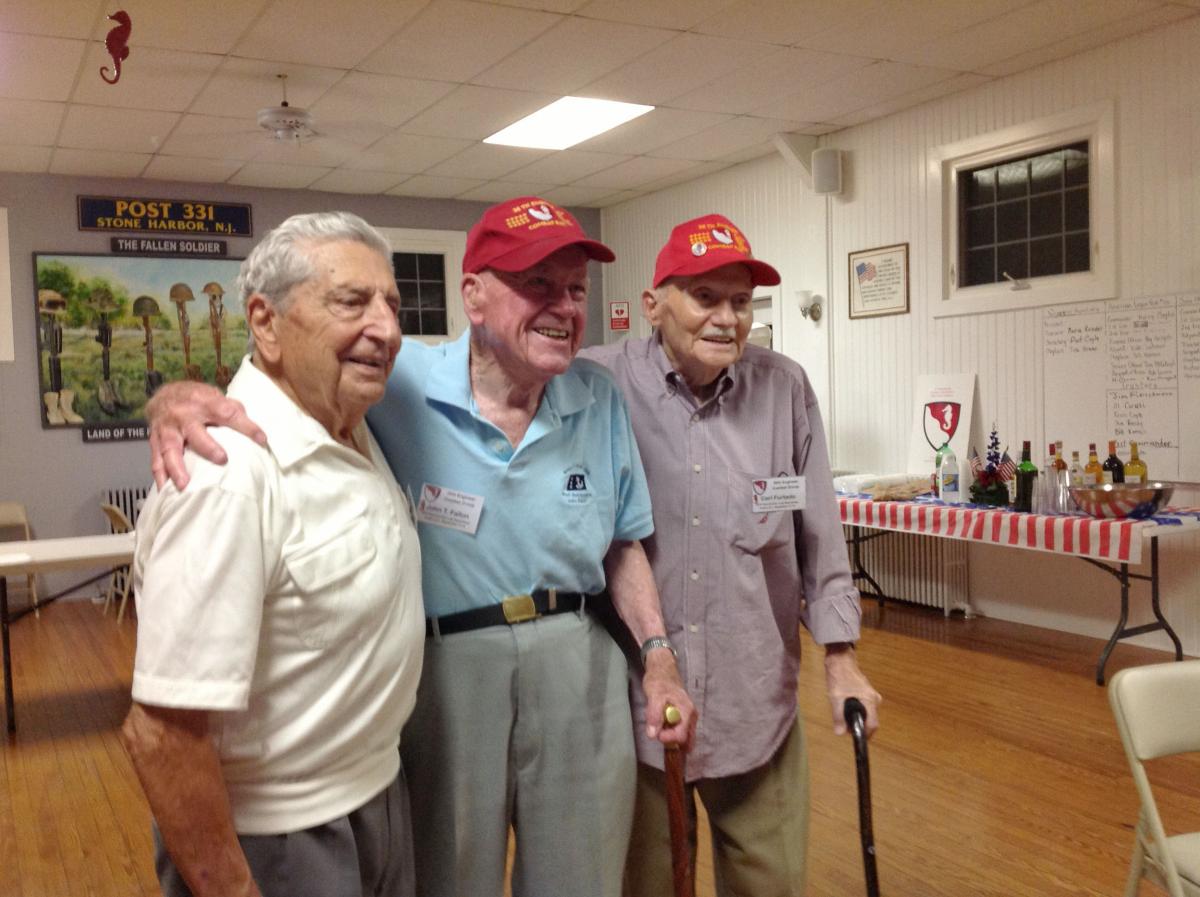 Marion J Chard
Proud Daughter of Walter (Monday) Poniedzialek
540th Engineer Combat Regiment, 2833rd Bn, H&S Co, 4th Platoon
There's "No Bridge Too Far"