As many of you know, our moderator Reg (Lennon) is flying to the states in June. He will be in Michigan for several days and we are going to meet at the event listed below. Don Burgett of the 101st Airborne has been invited to set up a booth there and it should be a fun day for all.
Reenactors, WWII vehicles, a USO show, and much more! Count me in!

If you live in the area, consider attending. Sounds like fun! Can't wait.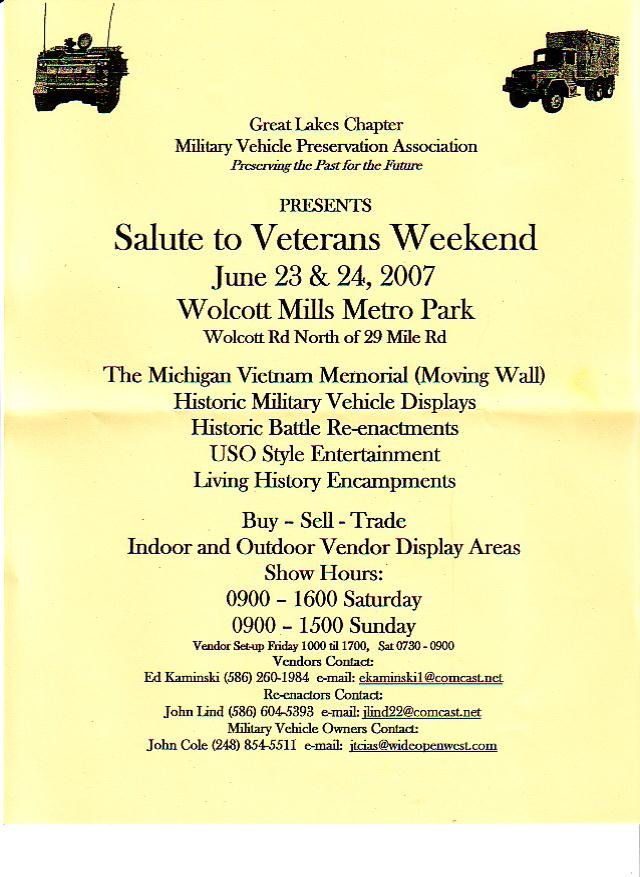 Marion J Chard
Proud Daughter of Walter (Monday) Poniedzialek
540th Engineer Combat Regiment, 2833rd Bn, H&S Co, 4th Platoon
There's "No Bridge Too Far"