Hi, Marion;
Thought you might like this photo. It's from an email making the rounds and there very well may be some 6th Corps guys here!
The super transport ship, General W.P. Richardson, docked in New York, with veterans of the European war cheering on June 7, 1945. Many soldiers were veterans of the African campaign, Salerno , Anzio , Cassino and the winter warfare in Italy 's mountains. (AP Photo/Tony Camerano) #
Best Regards,
Ed Swanson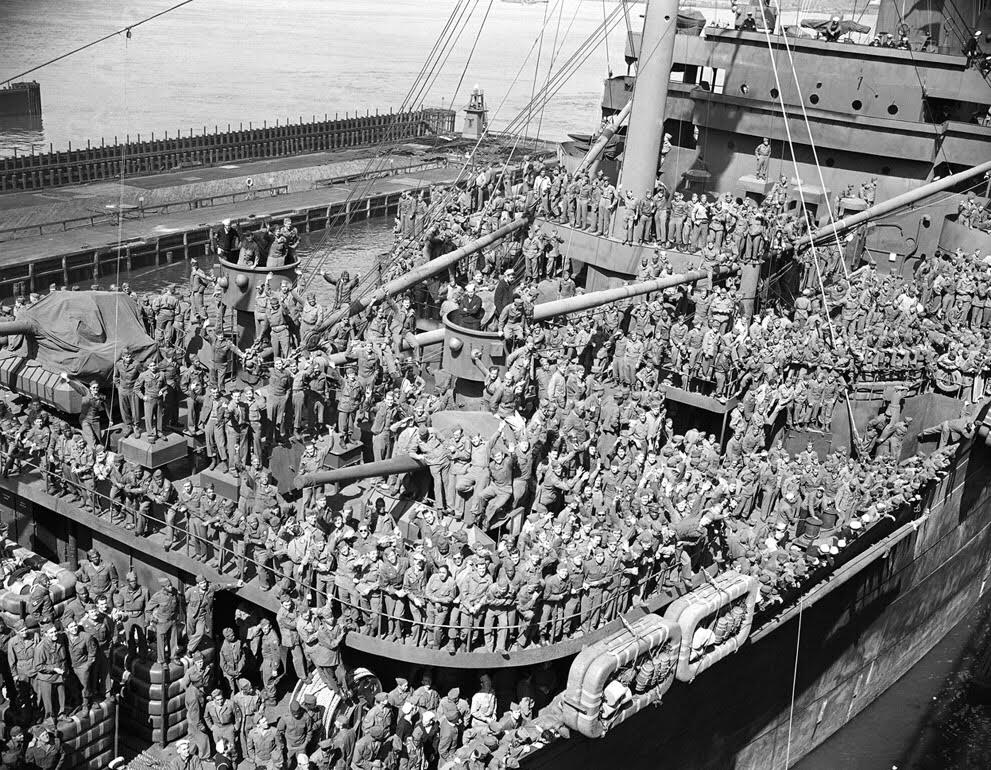 Marion J Chard
Proud Daughter of Walter (Monday) Poniedzialek
540th Engineer Combat Regiment, 2833rd Bn, H&S Co, 4th Platoon
There's "No Bridge Too Far"