Hey guys and gals! Let me know what you think about our new VI Corps Logo.
Was inspired when I was contacted by Judy Vladimir and asked to become a co-sponsor. Here's part of the letter, which was posted elsewhere on our site.
I am writing to you as we hope that you will be a Promotional Co-Sponsor of the Holocaust Memorial and Tolerance Center of Nassau County's upcoming conference, From Generation to Generation: The Legacy Continues ~ An Event Honoring Holocaust Survivors, Liberators, Righteous Among the Nations and Their Descendants on June 8 at Hofstra University, Hempstead, NY...

 
Anyway, they needed a high-res logo and lo and behold, I realized that I actually didn't have one that I could share for this purpose (uh duh, Marion) and so sat down this morning and came up with this design, which I sent to Judy just a few minutes ago.
Hubby really liked it to, which means a lot to me, for I usually run my projects by him, for his very discerning eye!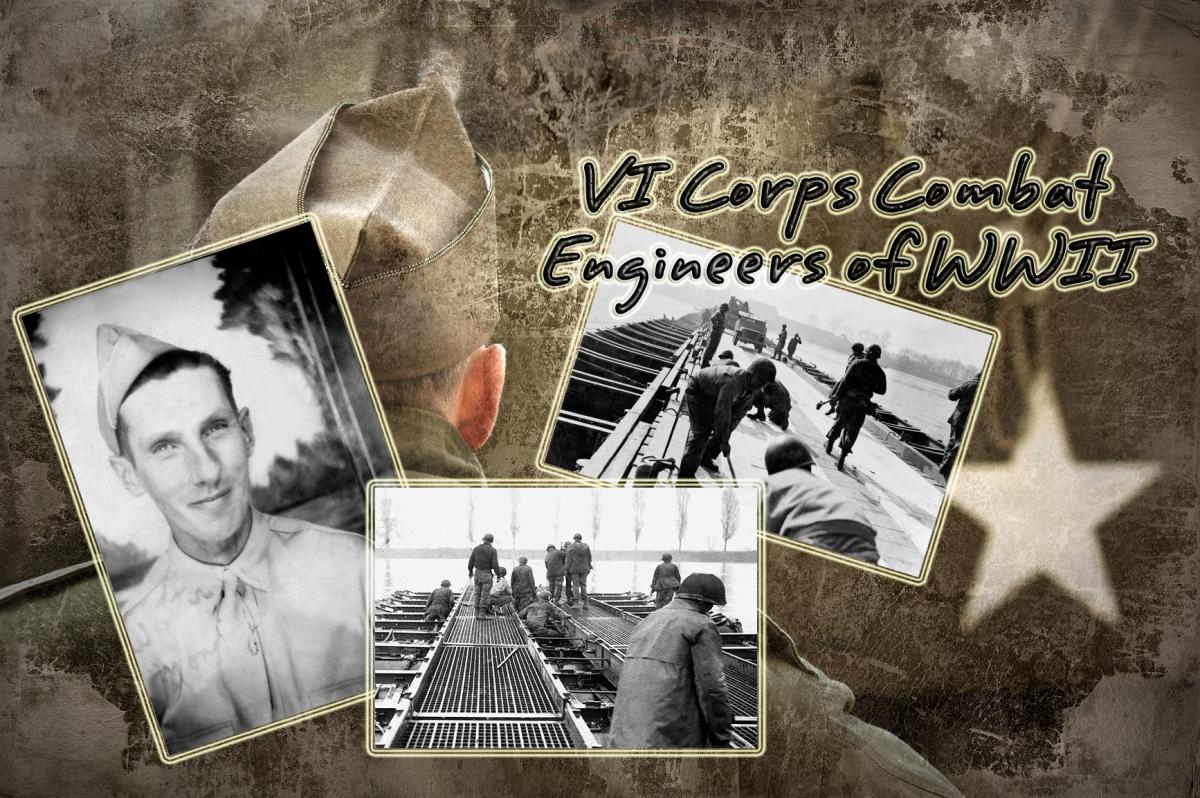 Marion J Chard
Proud Daughter of Walter (Monday) Poniedzialek
540th Engineer Combat Regiment, 2833rd Bn, H&S Co, 4th Platoon
There's "No Bridge Too Far"