Our very own Captain John Fallon, 36th Combat Engineer, finally made a trip to Fort Campbell, where he was treated like royalty. We are so happy for you.
John had a wonderful time, and was sent this pic. GREAT STUFF!
Sir, Picture 2 of you and all commanders and first sergeants after the ceremony.

 

Very Respectfully,

 

Adam A. Lim

2LT, EN

326 EN BN

Sapper Eagles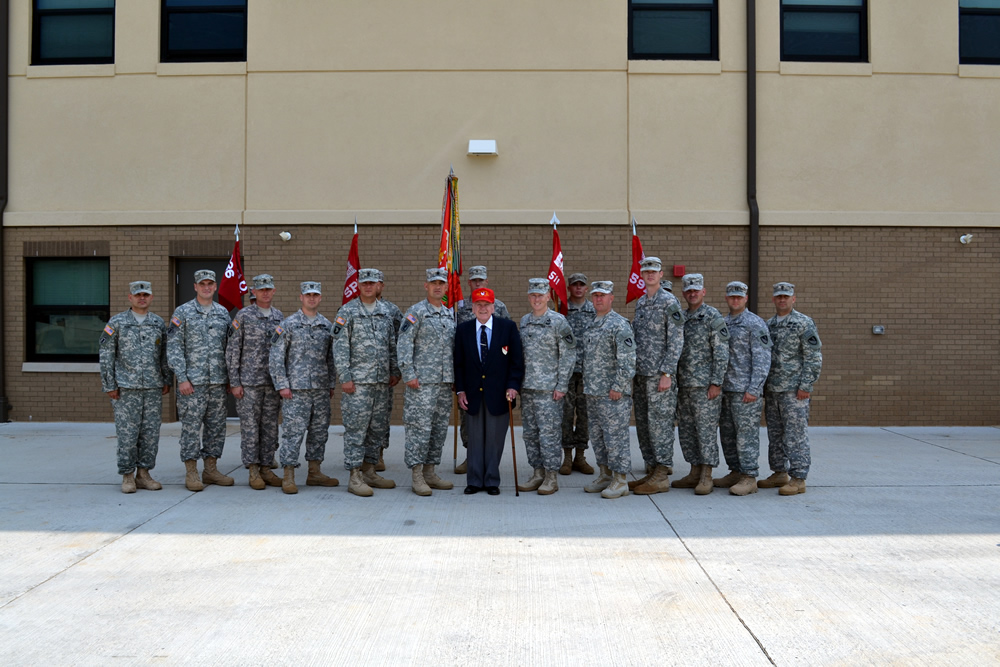 Marion J Chard
Proud Daughter of Walter (Monday) Poniedzialek
540th Engineer Combat Regiment, 2833rd Bn, H&S Co, 4th Platoon
There's "No Bridge Too Far"