Happy birthday to our dear WWII vet, Joe.
All the best good buddy. It's such a joy having you as a friend and member of our forum.
Love you lots,
M1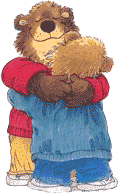 Marion J Chard
Proud Daughter of Walter (Monday) Poniedzialek
540th Engineer Combat Regiment, 2833rd Bn, H&S Co, 4th Platoon
There's "No Bridge Too Far"