At 0731 25 May, 1944, Co B 48 Engineers 5th Army, commanded by Lt Alfred Kincer joined forces with Captain Ben Sousa's Co B 36 Engineer, Anzio forces. Once again the combat engineers led the way. The 48th Engineers were followed by the 91st Recon Squadron. All units were delayed from the war until the arrival of Gen Clark at 1030 hours. Official pictures were made at that time.
Always think of my buddy Al on this day. I miss him.
This was also the time period (during the breakout) when my dad (540th) was hit by a mortar shell and Captain John Fallon (36th) were injured in two separate events. They were both hospitalized.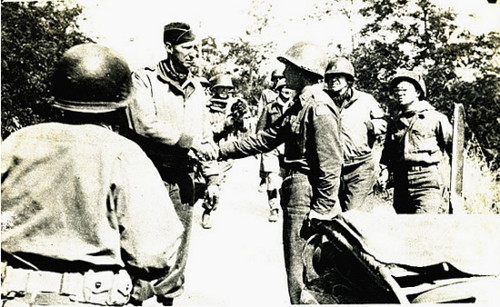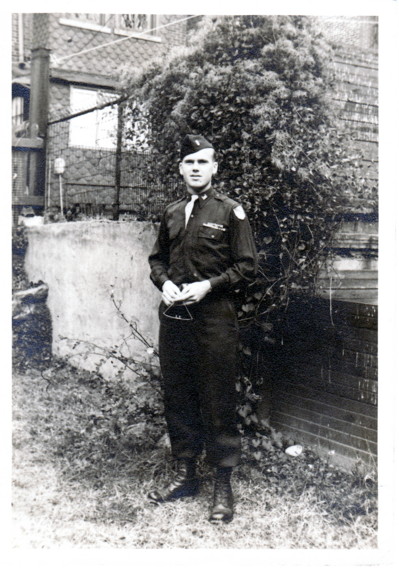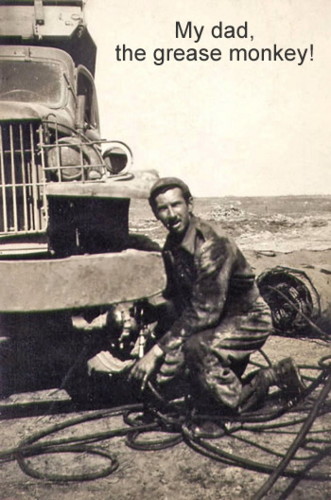 Marion J Chard
Proud Daughter of Walter (Monday) Poniedzialek
540th Engineer Combat Regiment, 2833rd Bn, H&S Co, 4th Platoon
There's "No Bridge Too Far"