The All Americans in World War II
by Phil Nordyke
Received a surprise in the mail today! My buddy Hugh Ames, had his buddy Phil, send me a signed book, in honor of me working on their 504th website. I am very honored and can't wait to read it.
Thank you Hugh and thank you Phil. You guys are the greatest.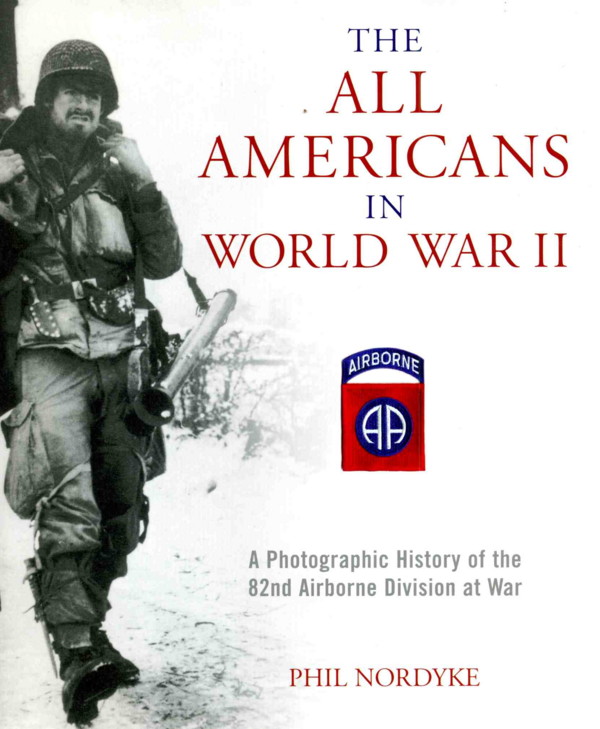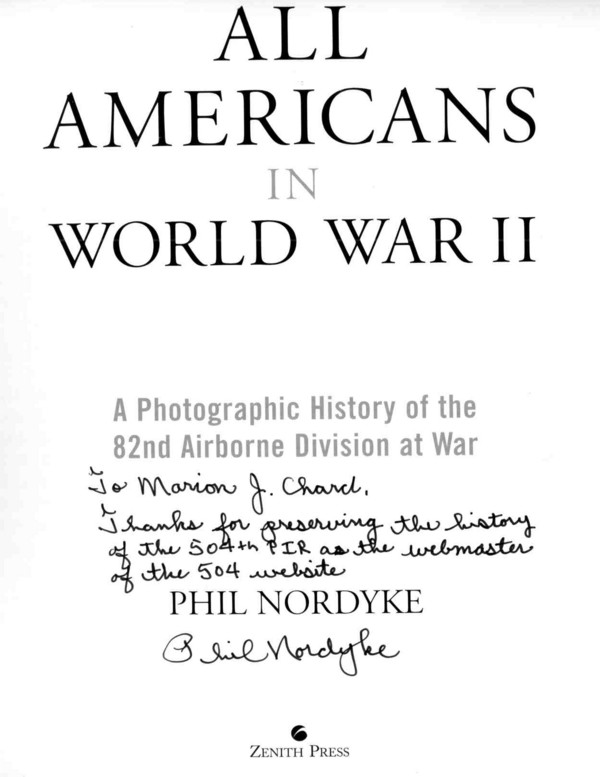 Marion J Chard
Proud Daughter of Walter (Monday) Poniedzialek
540th Engineer Combat Regiment, 2833rd Bn, H&S Co, 4th Platoon
There's "No Bridge Too Far"