This date in history - VJ Day - The surrender of Japan - THE WAR IS OVER!
What an illustrious day. If you were living you know exactly how your felt and exactly where you were. If you weren't alive, then you have to imagine all the emotions that were running rampant that day. Oh glorious day!

Rocky sent me the newsletter he receives from VetFriends.com, and I am sharing some of it here with you. I took screen shots to display here.
https://www.vetfriends.com/catalog/catalog_...per_aug_15_2008
Here's another site I'm throwing in. Radio Days - VJ Day Announcements and Celebrations
God bless Harry Truman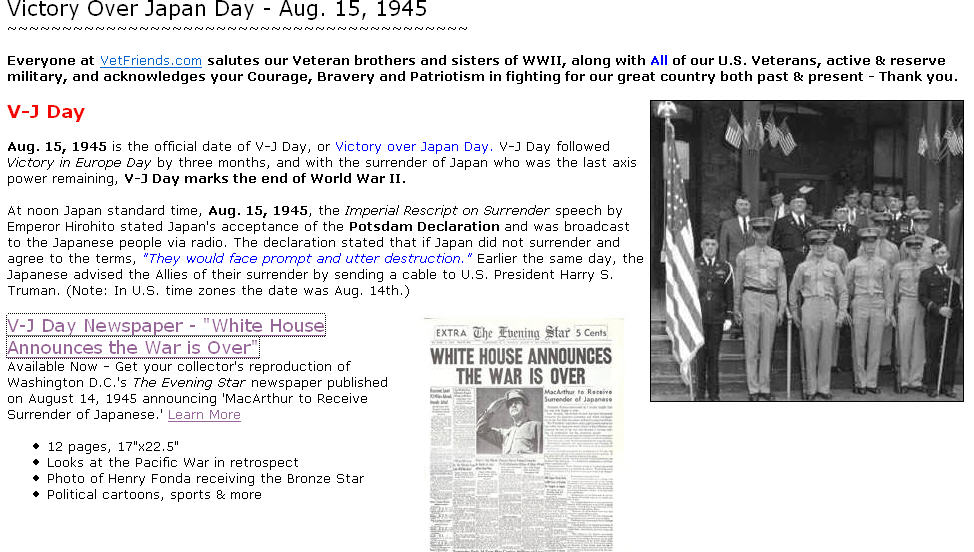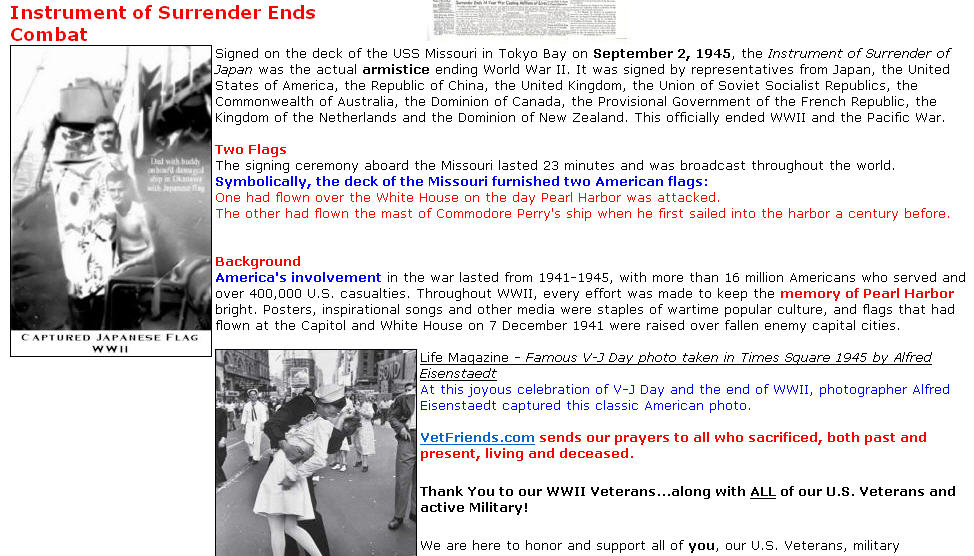 Marion J Chard
Proud Daughter of Walter (Monday) Poniedzialek
540th Engineer Combat Regiment, 2833rd Bn, H&S Co, 4th Platoon
There's "No Bridge Too Far"