Hi Lovely lady,
This is Dave Allaway, our CO. Nothing is TOO much trouble for him, BUT, take him for granted and you are in for a jolt.
left to right in picture.......LUCKY, JUNIOR, BUB, BABE, MAGIC, SPARKY, MAILMAN, PINCHER, BOOK,
PUDDLES, GRANNY, KNOWLEDGE, DUTCH, SCOTTY, AND WORMS THE MP.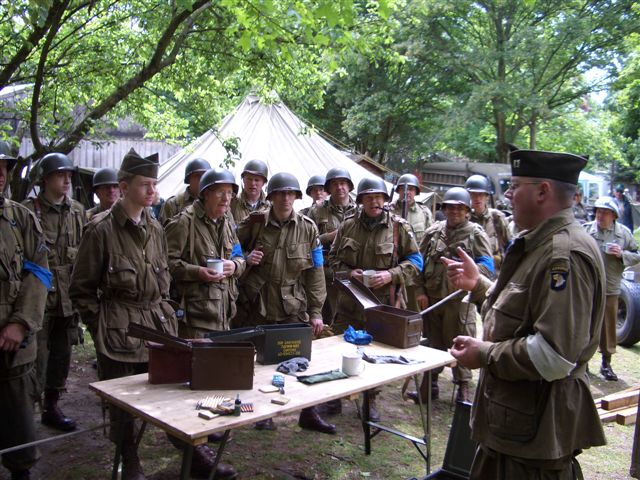 Marion J Chard
Proud Daughter of Walter (Monday) Poniedzialek
540th Engineer Combat Regiment, 2833rd Bn, H&S Co, 4th Platoon
There's "No Bridge Too Far"