Here's my buddy Gilles at a commemoration in southern France. As he states, "Here is a photo of me taken during the commemorative march, all filthy and exhausted!"
Gilles commonly represents the 3rd Infantry Division and 36th Combat Engineers.

Here is his website:
http://www.dogface44.skyblog.com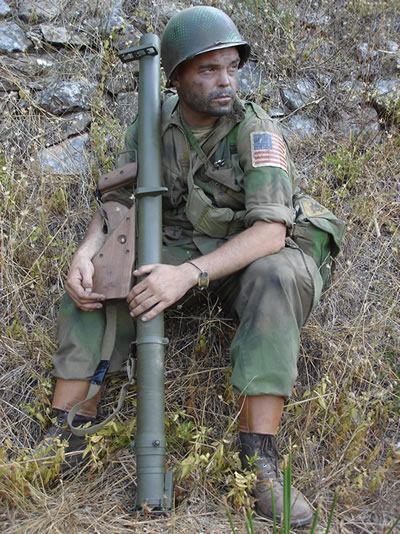 Marion J Chard
Proud Daughter of Walter (Monday) Poniedzialek
540th Engineer Combat Regiment, 2833rd Bn, H&S Co, 4th Platoon
There's "No Bridge Too Far"