This is a newspaper article that Gilles sent to Captain John Fallon of the 36th Engineers. John mailed it to me so I could scan it, on the condition that I return it to him. Not a problem.
Gilles is featured in one of the photos.
It tells about the many vehicles including jeeps taking part in the festivities celebrating the 30th anniversary of the Military Vehichle Conservation Group Saturday in Biere.
I hope you enjoy the photos.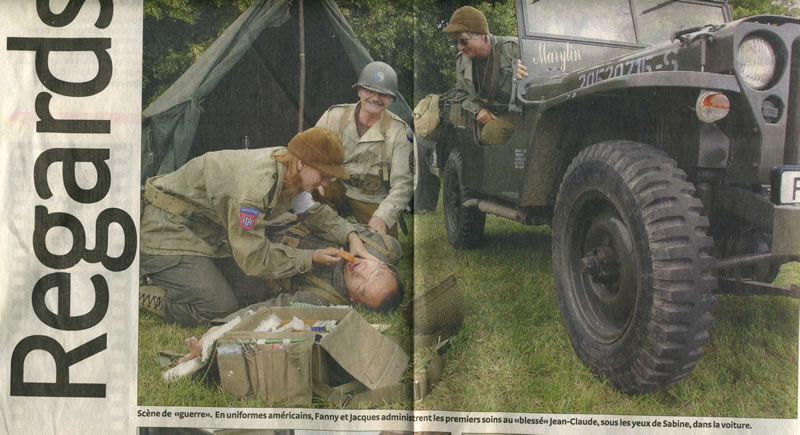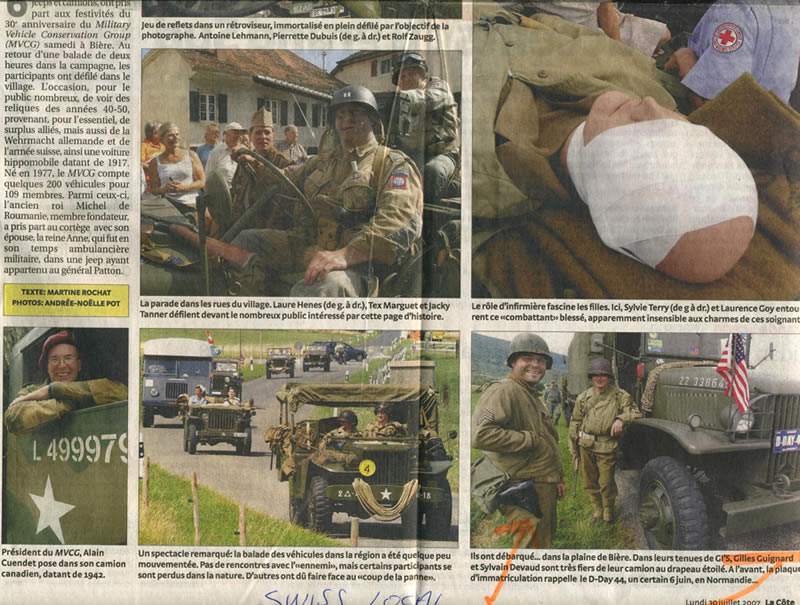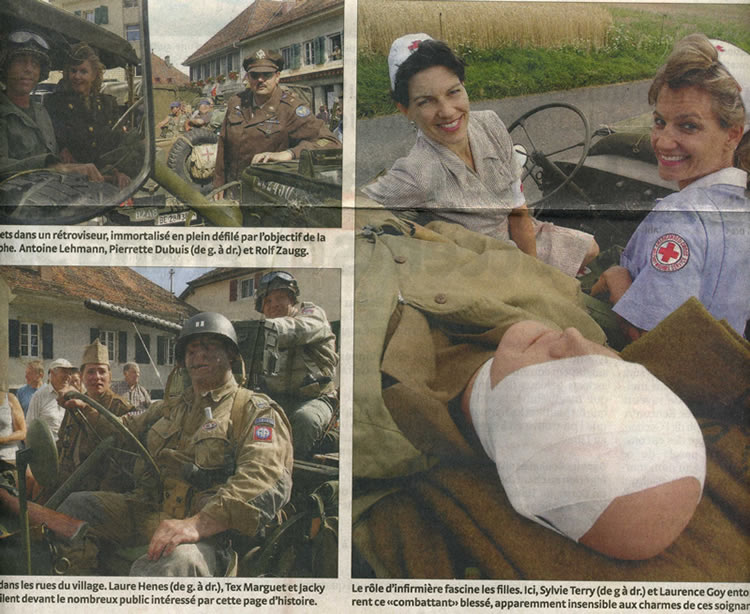 Marion J Chard
Proud Daughter of Walter (Monday) Poniedzialek
540th Engineer Combat Regiment, 2833rd Bn, H&S Co, 4th Platoon
There's "No Bridge Too Far"