US soldier and kids in irak
A soldier plays soccer with an Iraqi boy during humanitarian efforts while on a Mounted Combat Patrol in the Al Anbar Province of Iraq, November 8.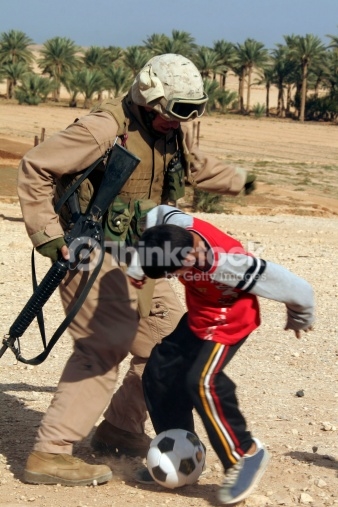 Must be my browser, FIREFOX, but for the last two or three days, I cannot upload files to the forum. I see that others can, so it is not the forum itself. I will have to do some research. Oh how frustrating!
Marion J Chard
Proud Daughter of Walter (Monday) Poniedzialek
540th Engineer Combat Regiment, 2833rd Bn, H&S Co, 4th Platoon
There's "No Bridge Too Far"
Users browsing this thread: 1 Guest(s)