Pay scale during WWII...
Someone asked about this among other things in a recent topic regarding her grandfather. Thought this deserved a place of its own.
Here's an interesting article written in Barron's National Business and Financial Weekly, April 24, 1944 by By Malvern Hall Tillitt
I have also attached a chart from another source.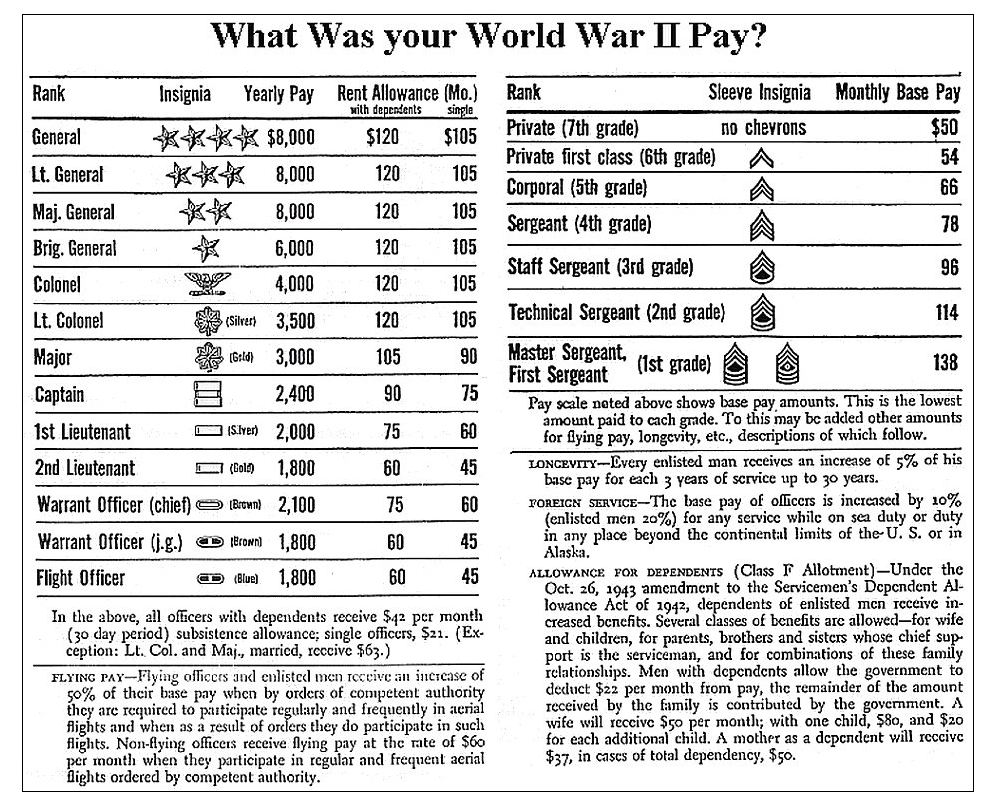 Marion J Chard
Proud Daughter of Walter (Monday) Poniedzialek
540th Engineer Combat Regiment, 2833rd Bn, H&S Co, 4th Platoon
There's "No Bridge Too Far"