Six or seven years ago, the late and great Al Kincer of the 48th Engineer Bn, sent me a three-volume set of books called
Engineer History - Mediterranean Theater - Fifth Army
These are a wonderfully detailed set with text, and loads of photos and maps.
Recently I copied maps for Enrico, and then today, shared the maps with Steve Cole, a friend who runs an Italian Campaign website.
Steve began asking me for more information on the maps, so we've been writing back and forth this morning. I wanted to show him what I was referring to, so looked up the books on the internet. Now I know these are rare and valuable, but about fell off my chair when I clicked on the first site I came to:
http://www.abebooks.co.uk/Engineer-History-Fifth-Army-Mediterranean-Theater/591436687/bd
The set is going for FOUR HUNDRED AND FIFTY-FIVE English pounds. OH MY GOD!!!!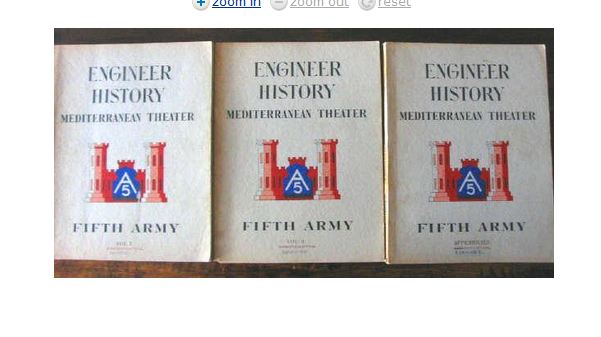 Marion J Chard
Proud Daughter of Walter (Monday) Poniedzialek
540th Engineer Combat Regiment, 2833rd Bn, H&S Co, 4th Platoon
There's "No Bridge Too Far"