Just when I think I've heard from everyone in the 36th...
Hi,

 

I want to tell you how much I have enjoyed looking at your site. My grandfather was a member of the 36th Engineers. While browsing through your photos, I happened upon a picture of him.

 

It is in the 36th Engineers gallery, under Phil Bub's section. (He sent me a copy of the photo he was referring to.)

 

He was Ulmont Bonner from Fairfax, Alabama. He passed away on April 19, 1997 at the age of 80. I wish he were still here to see all that you have put together. I know he would have thoroughly enjoyed it.

 

Thanks again,

 

Nathan Smock

Tuscaloosa, Alabama
I put him in touch with everyone on my 36th mailing list, this week.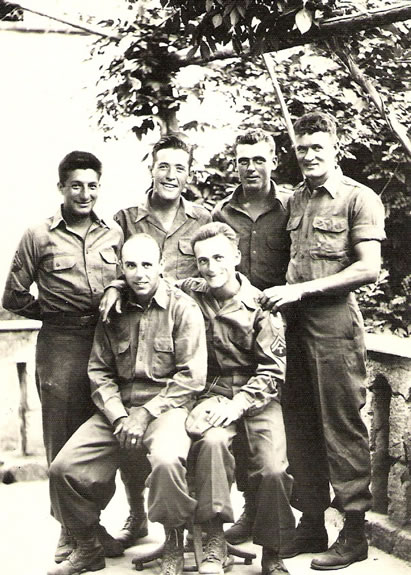 Marion J Chard
Proud Daughter of Walter (Monday) Poniedzialek
540th Engineer Combat Regiment, 2833rd Bn, H&S Co, 4th Platoon
There's "No Bridge Too Far"