From John McAuliffe:
============
Take a look at my photo(s)
RE-enactors portraying German Wheremact Troops at Ft. Indiantown Gap. PA. Jamuary 23-28, 2009.
These are origianal WW-2 Barracks at the 28th Inf. Div. National Guard at Ft. Indiantown Gap, PA.
Photos by : John McAuliffe: 87th Inf. Div. (Annual Attendee)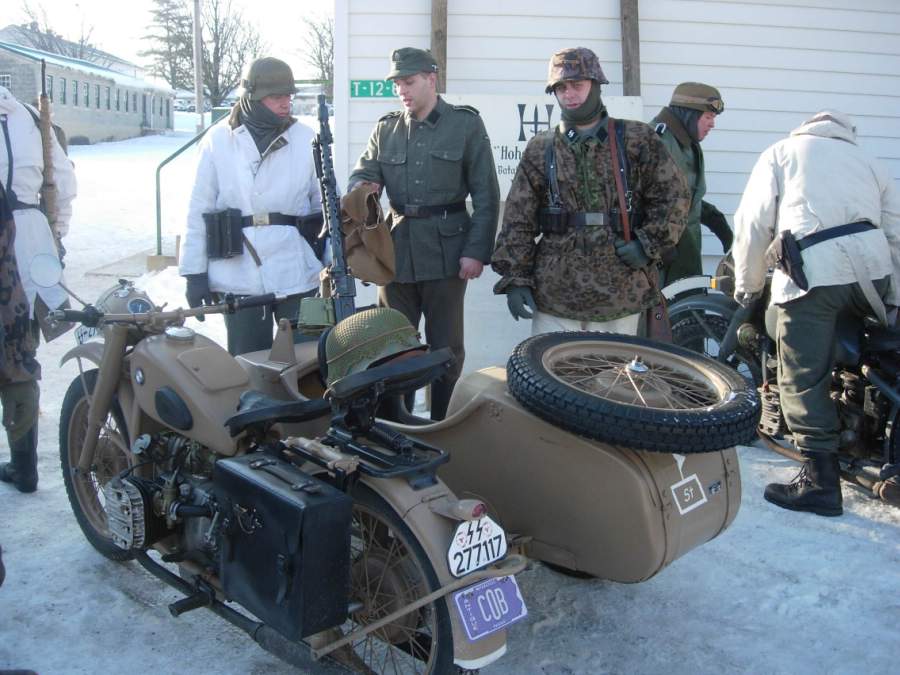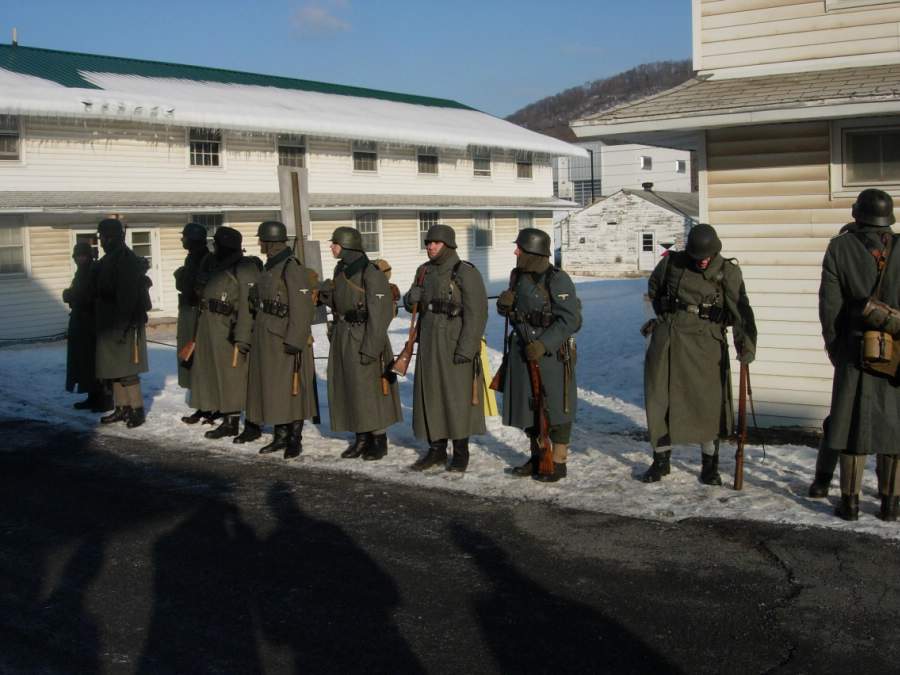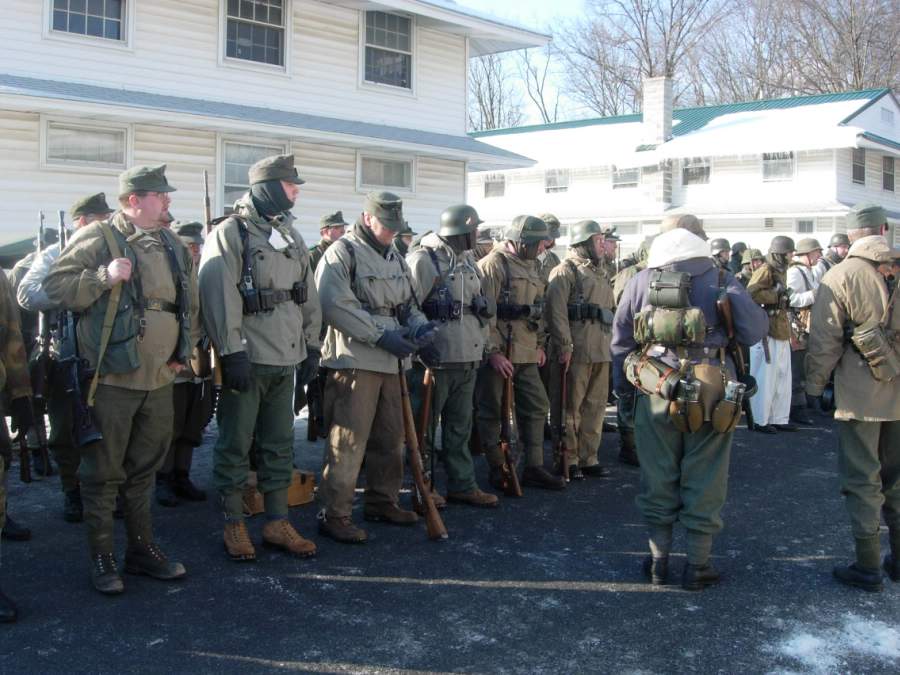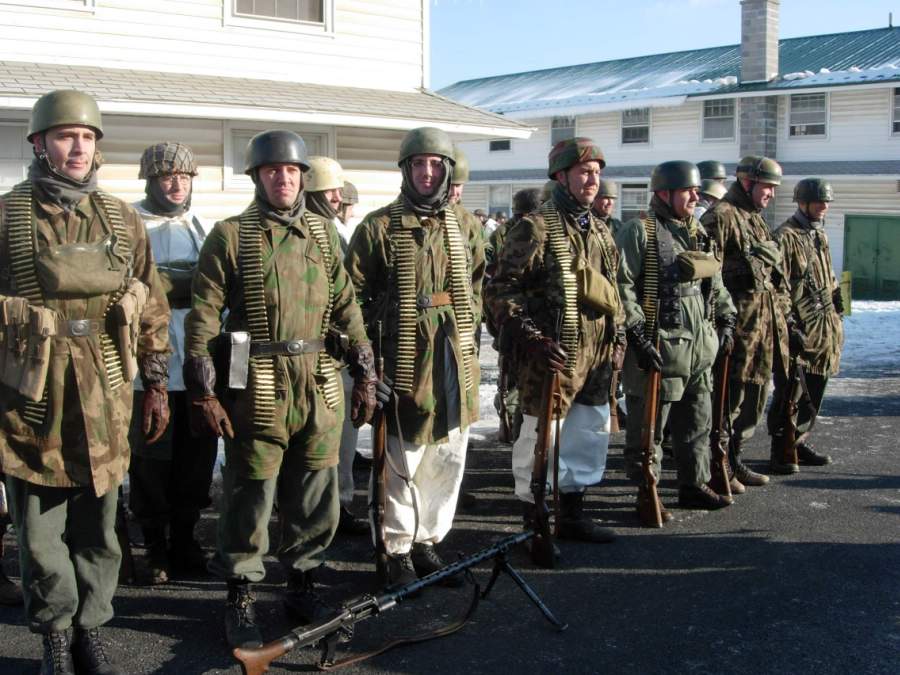 Marion J Chard
Proud Daughter of Walter (Monday) Poniedzialek
540th Engineer Combat Regiment, 2833rd Bn, H&S Co, 4th Platoon
There's "No Bridge Too Far"