Thanks to my dear friend Hugh Ames (may he rest in peace), I received a hard copy of James Megellas' book, All The Way to Berlin. Jim is the 82nd's Airborne's most decorated officer. Here's the inscription. I am so honored.
To Marion
I am pleased to autograph my book for a proud daughter of Walter Poniedzialek, a WWII comrade in arms with the 540th Combat Engineers - a true American hero
Jim Megellas
Maggie
April 22, 2009
Brought tears to my eyes. What a sweet thing to say.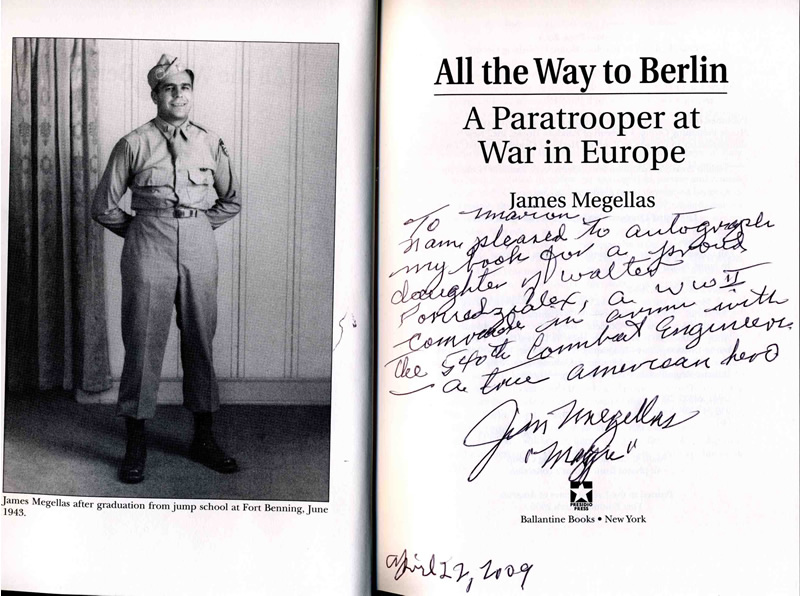 Marion J Chard
Proud Daughter of Walter (Monday) Poniedzialek
540th Engineer Combat Regiment, 2833rd Bn, H&S Co, 4th Platoon
There's "No Bridge Too Far"