The following was from a woman whose father fought in WWII...
=======================
Have just found this site - this evening. I was thinking of my Dad, who served with the SAAF and was seconded to RAF during WWII. I was looking for the music "I'll be seeing you" which was a song he loved. He was an awesome dancer and I remembered my parents dancing at various functions. He met and married my mother in Italy where she was nursing for the Queen Alexandra Nursing Corp having nursed in a hospital in London during the Blitz.
They taught me to appreciate the music of their time and it brings back such happy memories. Sadly they have passed to glory, but are forever in my heart. My younger son is hoping to be accepted into the Royal Marines towards the end of the year; he is the spitting image of his Granddad and we are very proud of him.
Thank you for this site - it is a blessing to so many people.
God be with you.
Victoria Preece
=================
Dear Victoria:
So nice to hear from you. I enjoyed your letter.
It brought back some great memories for me too, for my mom and dad met, dancing at the Grande Ballroom in Detroit, in the 50's. They were both terrific dancers.
May I use your email on the site, on my Letters Page? Let me know.
Do you have any photos from the war of your parents. Would love to see them.
My best to you and yours. Godspeed and good luck to your son.
Warmly,
Marion
=========================
Dear Marion:
I have attached several photos of my parents both on their honeymoon and of course you can use my e-mail on your letter's site.
Do you take after your parents in the dancing talent? Sadly I proved to be useless at ballroom dancing. On the occassions when my Dad danced with me I trod all over his feet. I can still remember his deep sigh almost of sadness. I smile about it now.
Tell me do you know where I can find an easy download of Benny Goodman's "Moonglow"?
Music has a wonderful sense of uniting people from distances and memories charge through the mind as people remember a different time. The song my Dad often sang to me was "Daddy's little girl" and to this day the memory it brings back are filled with joy.
Thank you again for a wonderful website, which I shall be visiting on a regular basis.
Sincerely
Victoria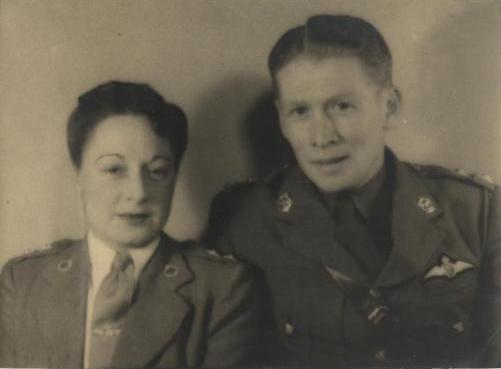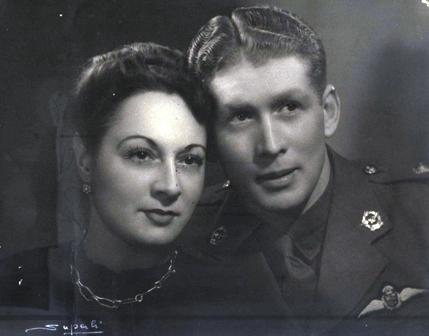 Marion J Chard
Proud Daughter of Walter (Monday) Poniedzialek
540th Engineer Combat Regiment, 2833rd Bn, H&S Co, 4th Platoon
There's "No Bridge Too Far"