John Fallon, 36th Engineer sent this to me. He received the following email from one of his friends, who also included two photos of from that area.
==============
I was out at Ft. Irwin NTC recently to visit Painted Rocks. Painted Rocks is an area that units that train at Ft. Irwin can paint their unit crest. I saw a lot of engineer units, including the one I'm sending you, the other pic is just for perspective. Later, Hallett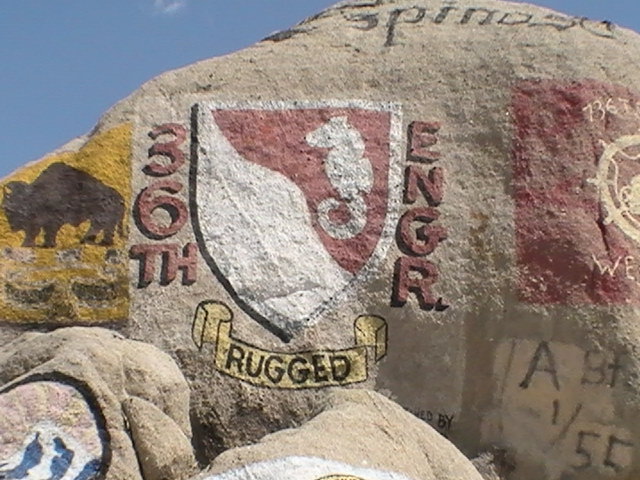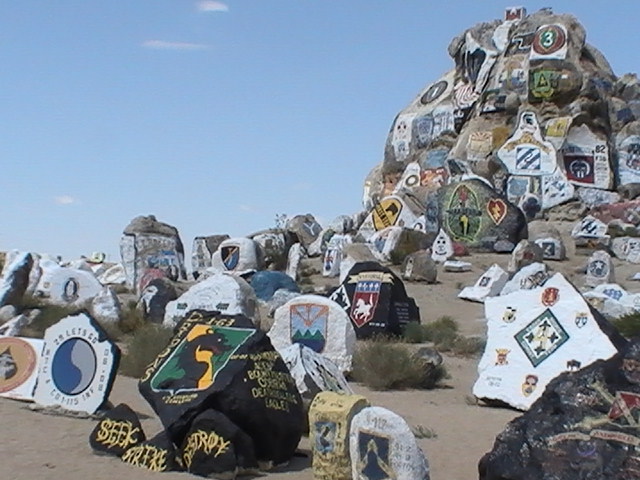 Marion J Chard
Proud Daughter of Walter (Monday) Poniedzialek
540th Engineer Combat Regiment, 2833rd Bn, H&S Co, 4th Platoon
There's "No Bridge Too Far"