My dad's generation has come to be known as "The Greatest Generation." There is no doubt of that in my mind. My dad wasn't fond of the German's, after all, they tried to kill him. And my mom hated them, they killed her brother at Normandy. Though my mom really liked "Panzerlied" from Battle Of The Bulge. I've known many vets who loathed the Japanese. So many with feelings absolute.
As for me, there are only two 'absolutes, the first being 'absolute zero' temperature and the second being an 'absolute signal' on the railroad. Everything else is subject to my scrutiny. I have a favorite quote spoken character on the TV series Babylon 5, "Understanding is a three edged sword. Your side. My side. And the truth that lies in between." That, I suppose, is part of what makes me tick.
That being understood [ or perhaps not ] I submit the following:
I've read volumes written by the American side regarding the history of WWII. I knew of the war and I knew about the war, but I never had an understanding of the very many why's of the war The first book that I'd ever read that was written by a member of "the other side" was loaned to me by my fried Mark. The reading of this book helped me take my first step into a much larger universe.:
No Surrender: My 30 Year War by Hiroo Onoda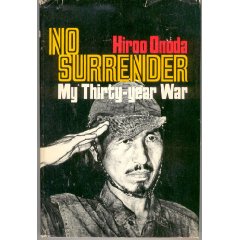 A fascinating account of a man's devotion to duty. I couldn't put this book down. My first ever glimps of WWII from the eyes of the 'enemy'.
Next:
Samaurai by Saboru Sakai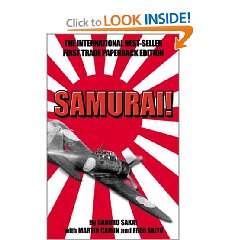 Tales of the war by Japan's leading surviving fighter ace. By the time I'd finished this book I was ready to join the Saboru Sakai Fan Club. Not a cold hearted enemy but a very human man bound by honor and duty and devotion to his country. A man who came to realize his humanity during a dogfight with a famous American pilot. Mr. Sakai actually visited many of his opponents after the war and paid them honor and tribute.
And then:
Japanese Destroyer Captain by Tameichi Hara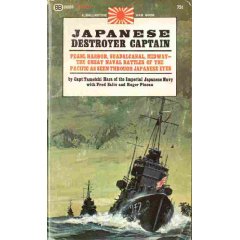 A riviting account of a boy who grew up to become a destroyer captain in the Imperial Japanese Navy.