Shirt, Cotton, Khaki, Special from a Corporal in a Tank Destroyer unit.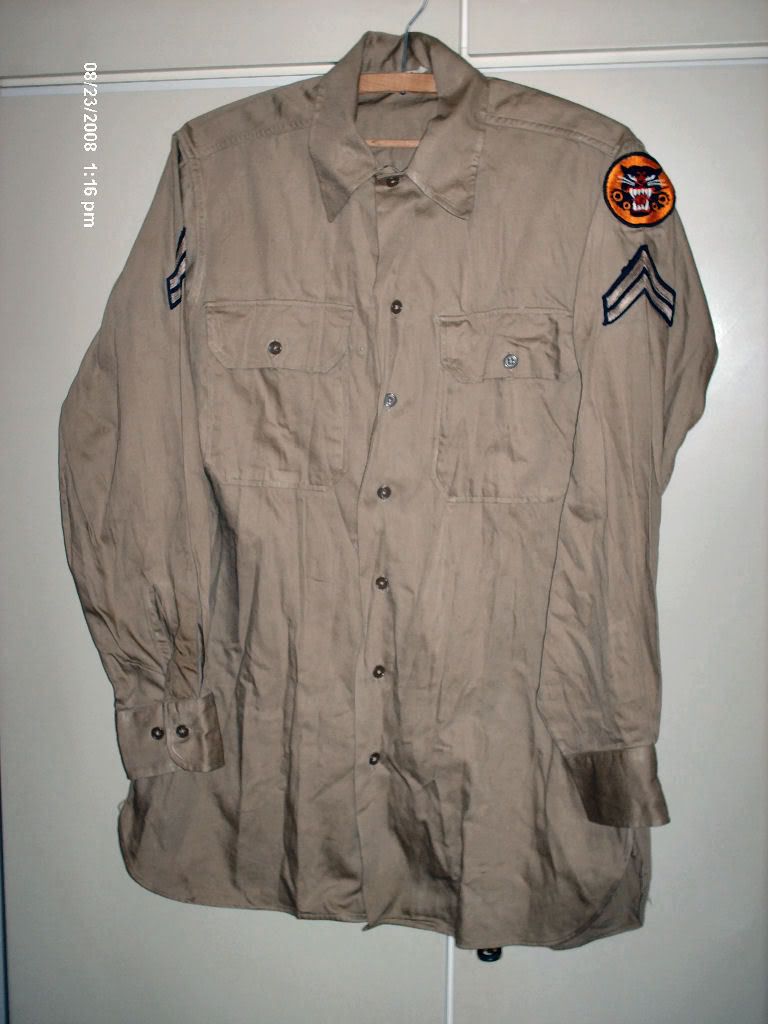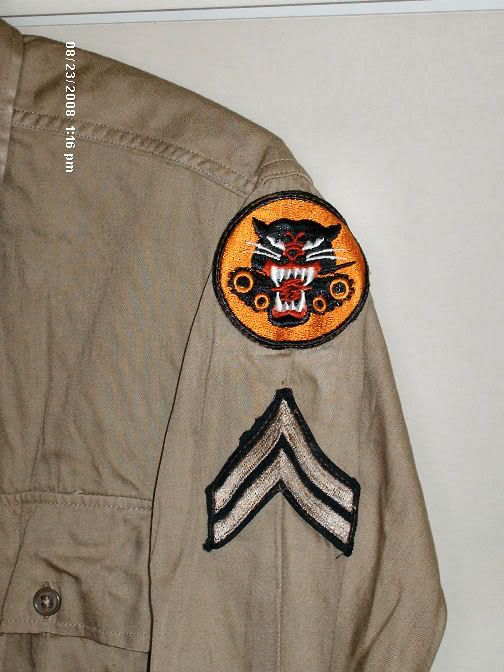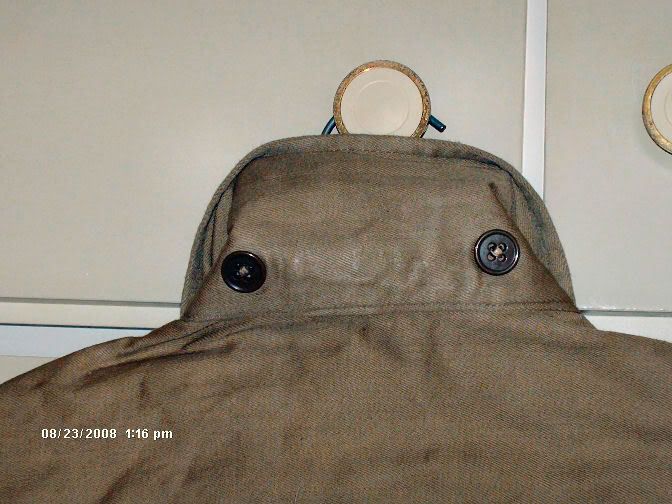 The designation "Special" means it has the extra flaps to protect against gas (on cuffs and on the chest) and also two buttons under the collar to button the anti-gas hood on.
It was found on an American flea market together with an Ike Jacket (but I was overbid on that one) and unfortunately I have no other info as to who the GI was or what unit he served in.
Erwin