This is NOT a special blanket!
Blankets varied in color and could be anything from olive drab (green) to khaki (tan), etc.
Size: 62" X 67"
Color: Khaki Green
Material: Wool
Sometimes the color was even referred to as khaki green, as seen above.
Here's a good link which shows all the varying colors, including blankets stitched with the US emblem. All standard.
http://www.usmilitariaforum.com/forums/ind...f=150&t=949
Here's another photo of my blanket.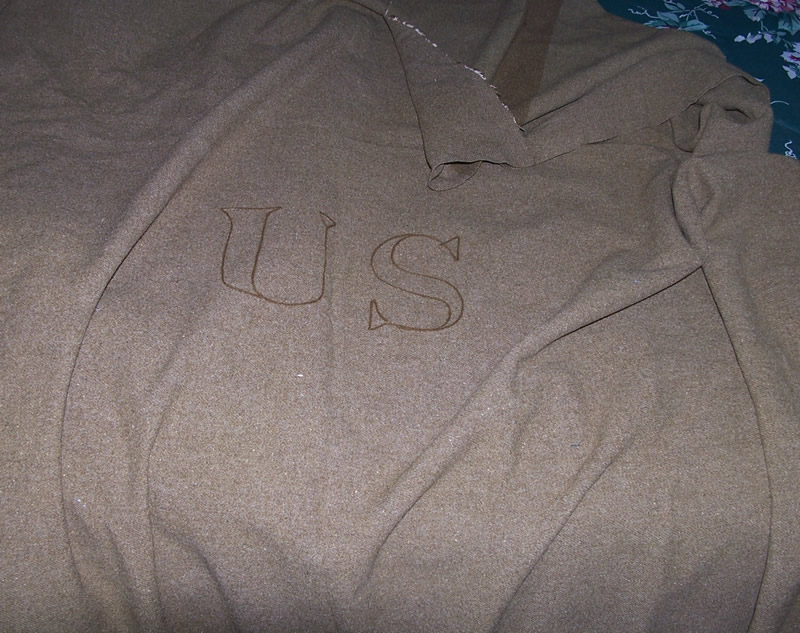 Marion J Chard
Proud Daughter of Walter (Monday) Poniedzialek
540th Engineer Combat Regiment, 2833rd Bn, H&S Co, 4th Platoon
There's "No Bridge Too Far"