Here's his second email to me today. The dogtag was found in Barenthal, and this would fit in perfectly with the 540th's records. They were in Barenthal in December of 1944.
=========
Bonjour Marion
Et Merci beaucoup d'avoir répondu à mon mail.
J'ai trouvé ce dogtag à BARENTHAL dans le département de la Moselle (Est de la France près des Vosges)
Comme je te l'ai dit, j'ai retrouvé un ancien camp de l'US ARMY avec un peu de matériel dont les dogtags de cinq soldats et quelques collar disques du génie (engineer et collar US)
Je ne connaissais pas le régiment qui stationnait dans ce camp, j'ai tapé le N° matricule du soldat WILLIAM COX sur GOOGLE et j'ai eu la page de ton site Web (Awards, honors et décorations 42-45) et j'ai trouvé WILLIAM COX comme décoré de purple heart le 1-22-1944.
Merci à toi, grace à ton travail, j'ai appris le grade de WILLIAM COX que j'ignorai et quel régiment était stationné à BARENTHAL,
J'ai trouvé les dogtags des GI suivant :
1- TACKETT EARL - 34362528 - PRIVATE
2- LEONARD FLYOD - 39150331 - PRIVATE
3- CLAUNCH CURTIS - 34102886 - PRIVATE
4- LYMAN KAY - 19171144 - PRIVATE (Trouvé par mon ami qui fouille avec moi)
Merci d'avance de ton aide.
Je fouille ce camp depuis un an mais je peux m'y rendre qu'une ou deux
fois par mois.
Je te ferai des photos plus large de la foret et des trous individuels des soldats
(foxhall)
Best regards
Damien
Maintenant quelques photos des fouilles :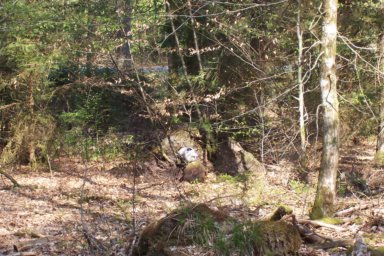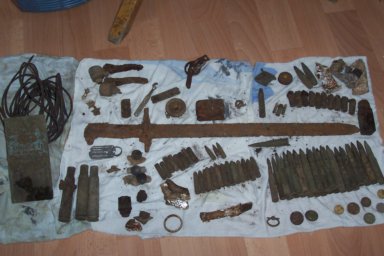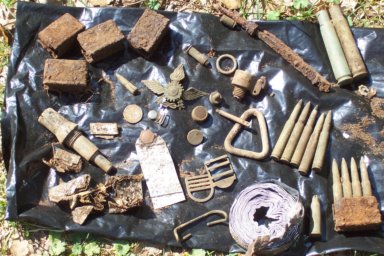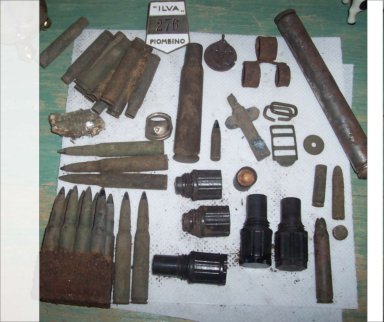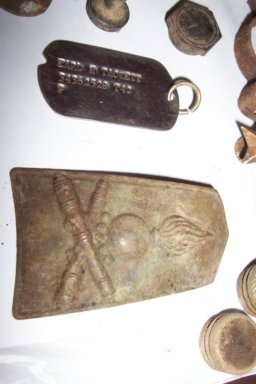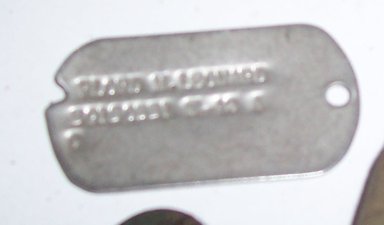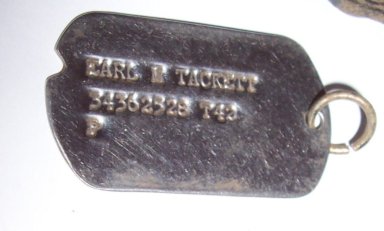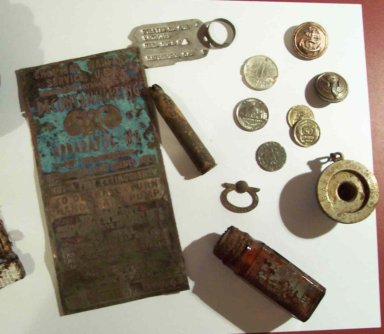 Marion J Chard
Proud Daughter of Walter (Monday) Poniedzialek
540th Engineer Combat Regiment, 2833rd Bn, H&S Co, 4th Platoon
There's "No Bridge Too Far"