John sent this to me today. This is correspondence between he and one of his buddies:
Ft. Devens at Ayer, ( Shirley) MA was one of the Army Posts shut down by the US Government. It will soon become a small township with a name of it's own. There is a small remnant of Army buildings there,but mostly taken over by civilian corporations etc. On the parade grounds there are a few monuments to Army units at the flagpole Center. A memorial wall contains four plaques stating the various Army Units, such as the 1st Inf. Div. and others which deployed through the old Fort since World War II. Our Central Mass. Chapter-22 VBOB will place a plaque with these others ; to honor soldiers and Nurses who deployed through this grand old Post into the "Battle of the Bulge"....The plaque is shown here.
John McAuliffe,Pres.
Cent. Mass. Chapt-22 VBOB
=======================
Here's the plaque with the revisions, John - when you get a date, let me know and I'll insert it into the design.
Joe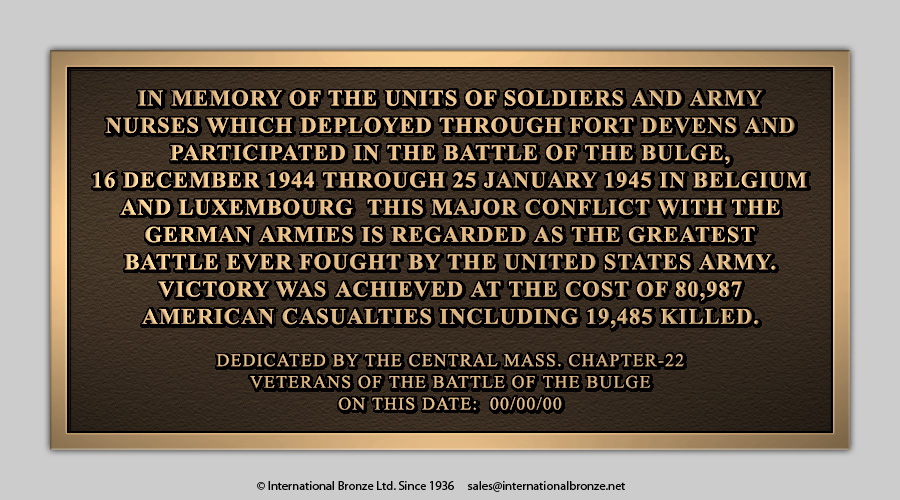 Marion J Chard
Proud Daughter of Walter (Monday) Poniedzialek
540th Engineer Combat Regiment, 2833rd Bn, H&S Co, 4th Platoon
There's "No Bridge Too Far"