Moose sent this to me last week:
========================================================
HI LOVELY LADY,
THIS MAKES IT OH SO WORTH WHILE.
-------Original Message-------
From: Whitmarsh, Andrew
Date: 14/06/2007 17:45:32
To: Joe Holmes
Subject: RE: IOIst US AIRBORNE P.I.R. LHG.
Hi Moose,
Thanks again for coming down to the D-Day Museum. It was good having so many of you guys at the museum. It was also the busiest 6 June that we have had for several years (899 people). Here is a photo for you! Yes, it would be good to see you all again next year - we'll be in touch beforehand.
Best wishes,
Andrew
Andrew Whitmarsh
Military History Officer
Portsmouth Museums & Records Service
email: andrew.whitmarsh@portsmouthcc.gov.uk
websites: www.portsmouthmuseums.co.uk
www.ddaymuseum.co.uk - www.southseacastle.co.uk
Tel: 023 9282 7261. Fax: 023 9287 5276
City Museum and Records Office, Museum Road, Portsmouth PO1 2LJ, UK.
See our website on Europe at War 1914-1945: www.pathsofmemory.net
-----Original Message-----
From: Joe Holmes
Sent: 06 June 2007 21:16
To: info@ddaymuseum.co.uk
Subject: IOIst US AIRBORNE P.I.R. LHG.
HI IAN,
JUST A QUICK LINE TO SAY THANK YOU FOR LOOKING AFTER US TODAY ( 6.thJUNE, 2007 ). THE WEATHER WAS KIND TO US, AND, SO WERE YOUR STAFF. HOPE TO SEE YOU ALL NEXT YEAR. REGARDS.
CURRAHEE,
MOOSE.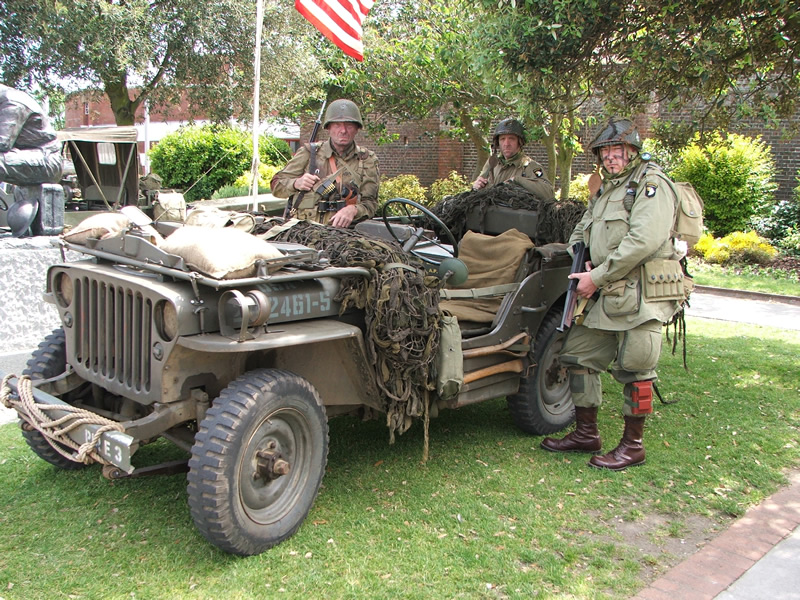 Marion J Chard
Proud Daughter of Walter (Monday) Poniedzialek
540th Engineer Combat Regiment, 2833rd Bn, H&S Co, 4th Platoon
There's "No Bridge Too Far"