It is with regret, that I post the passing of my friend, Bob Felker, 36th Combat Engineer.
I got to know Bob and meet with him for the past several years at the reunions in PA. It was a real honor to be his friend.
I am posting a note from his daughter Lorraine. The apple didn't fall far from the tree, for she was just as wonderful as her father. Lorraine and I also got to be friends, and shared many laughs and stories about her dad and the "boys" from the 36th.
Rest in peace my friend. You shall be truly missed.
Hello All,

 

I wanted to let you know that Bob passed away this morning. As you all know, he had slowly but steadily declined over the last 6 years as his congestive heart failure progressed. He began hospice care in early April, but still had many days where he could walk (with a walker) & was fairly alert; best of all, his sense of humor never deserted him. From last Wed thru Sun, he declined noticeable each day, and by early Sun eve he was in bed. I was with him from noon on Sun until last evening, and Barrett was with him from yesterday afternoon until he passed away this morning. The hospice staff were wonderful & kept him comfortable throughout.

 

At his request, Bob is being cremated & will be buried with our mother, Libby, in Roanoke, Virginia. The family will gather there in a couple of weeks for a memorial service.

 

Though we will miss him greatly, we are thankful that he had 96 good years & was spared any suffering at the end. He was grateful for his many friends, especially his "army buddies".

 

I look forward to seeing many of you in Lebanon.

 

Fondly,

Lorraine
The picture below was taken at last year's reunion. Here is Bob sitting next to Colin. We were having an absolutely wonderful time outside on a beautiful Saturday afternoon. It will be a memory which will linger for a long time.
The second photo is of Bob holding his silver star!
The third photo shows his daughter Lorraine. Also pictured are Carl and Tony.
The final picture in this series - Bob and Lorraine at our formal dinner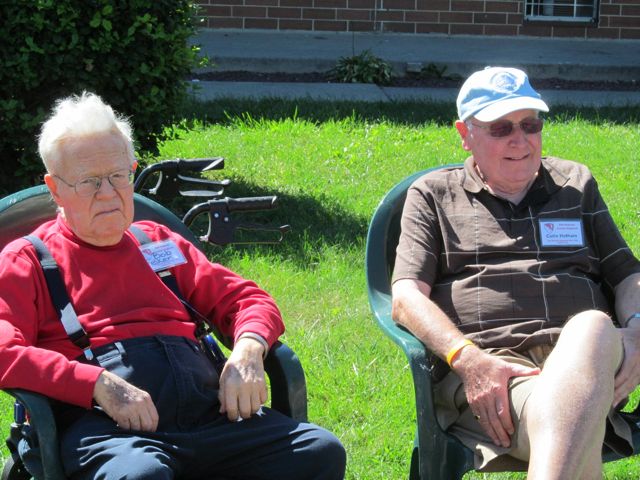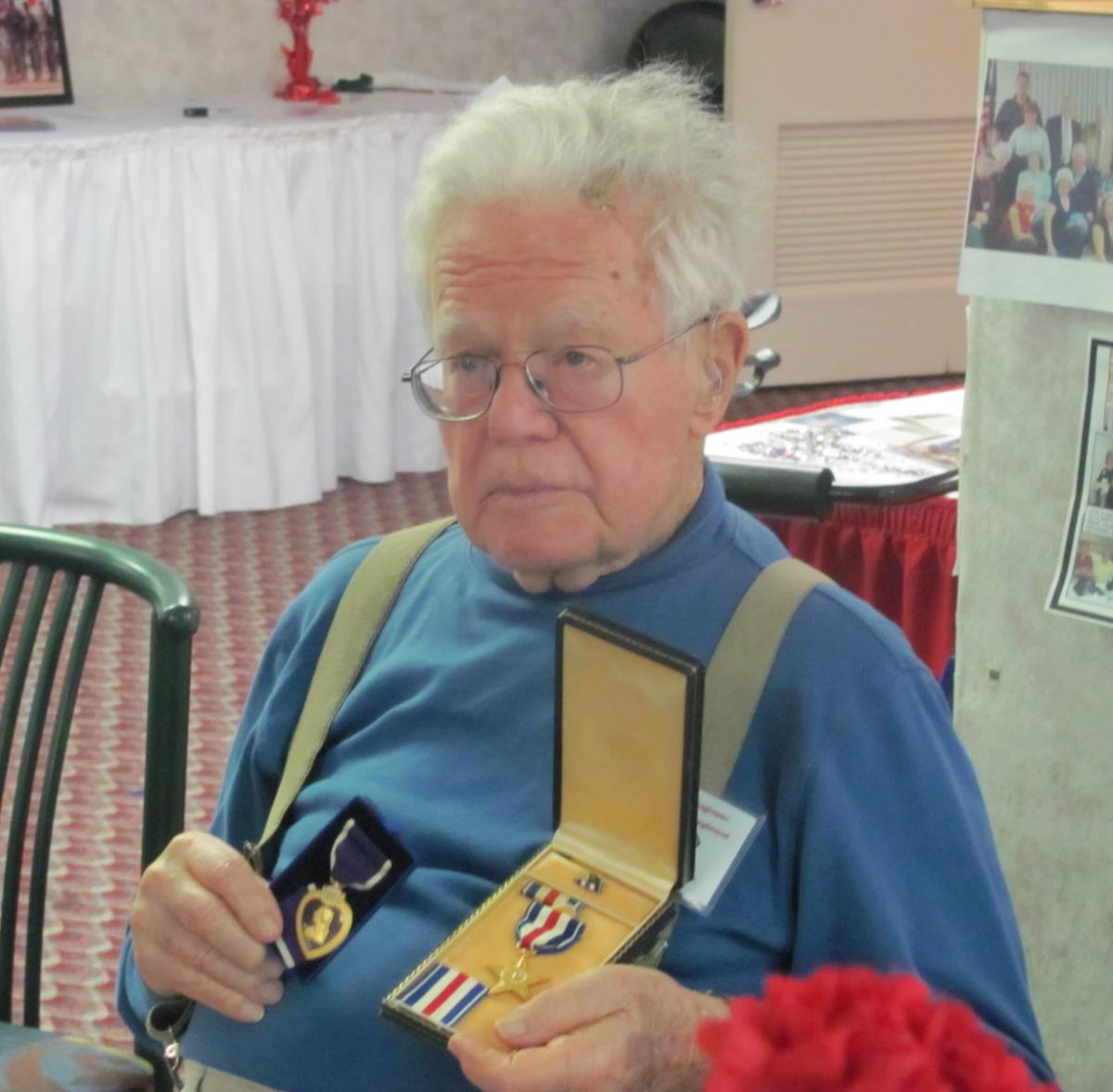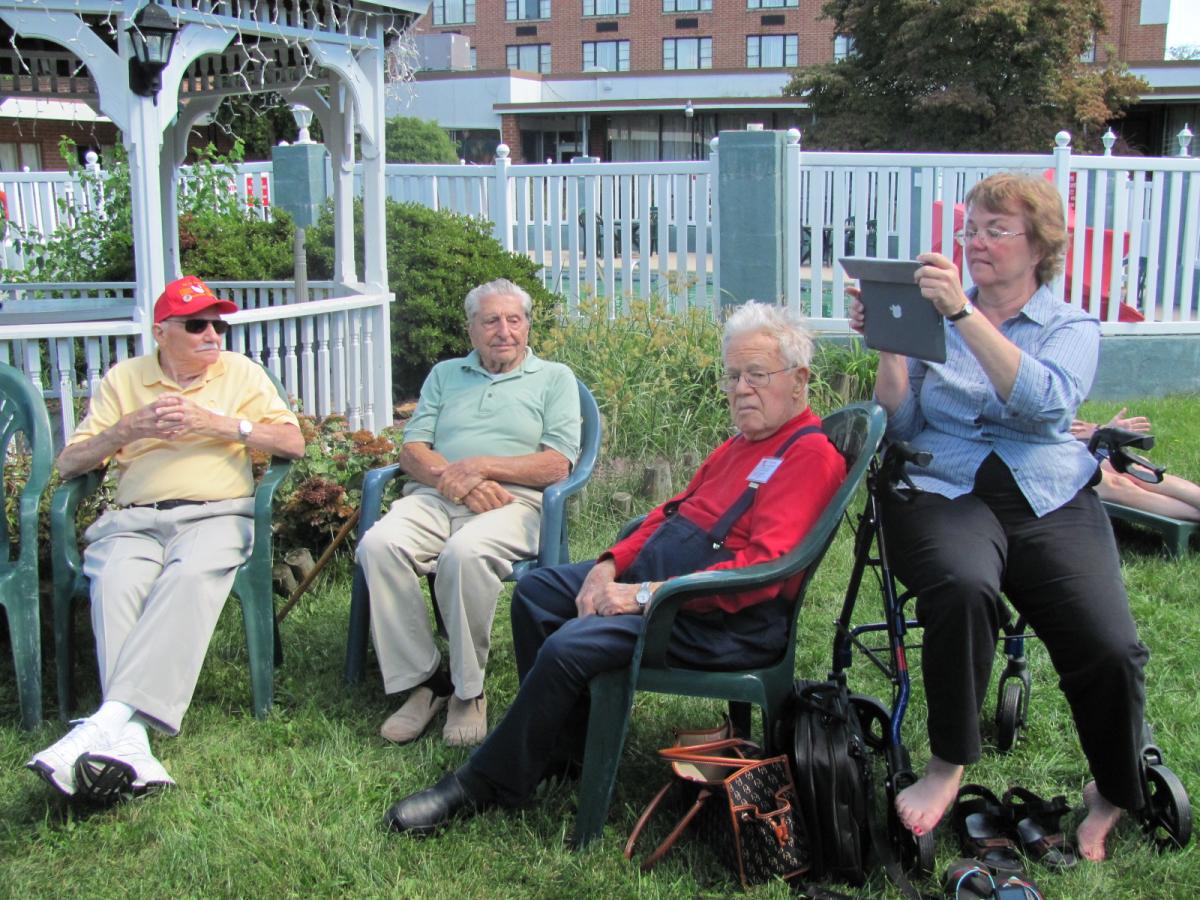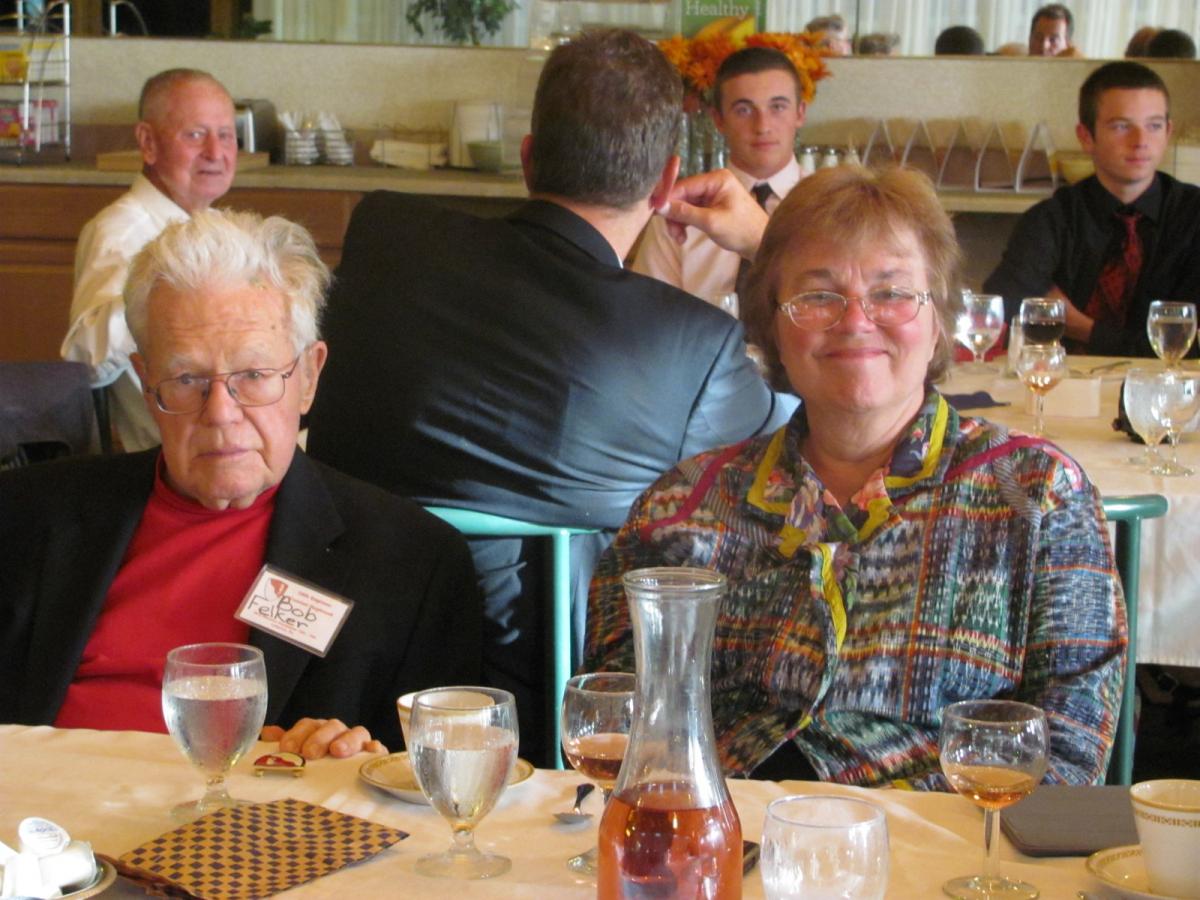 Marion J Chard
Proud Daughter of Walter (Monday) Poniedzialek
540th Engineer Combat Regiment, 2833rd Bn, H&S Co, 4th Platoon
There's "No Bridge Too Far"