Our dear friend Joe, sent me this email. I am sharing the contents with all of you. Pretty cool stuff.
I took the liberty of writing to Mitch this morning, and am looking forward to hearing from him.
=======================
Dear Veterans and Friends
As you know, we reenact the 10th Engineer Combat battalion (3rd Infantry Division) in FRANCE.
3 weeks ago, 12 members of our association decided to build a wood bridge over a ditch near DOLE (JURA). Length = 6.5 yards - width = 2.4 yards (just for a jeep) it was very interesting to build something with trees. Our 2 jeeps crossed the bridge to check it was OK or not!! It was fine... We did it!!! Our first experience!!!
I join some pics. Enjoy! We want to realize a report about the combat engineers for Militaria Magazine!
All the comments are welcome !!!!!
Take care
Best wishes!!
MITCH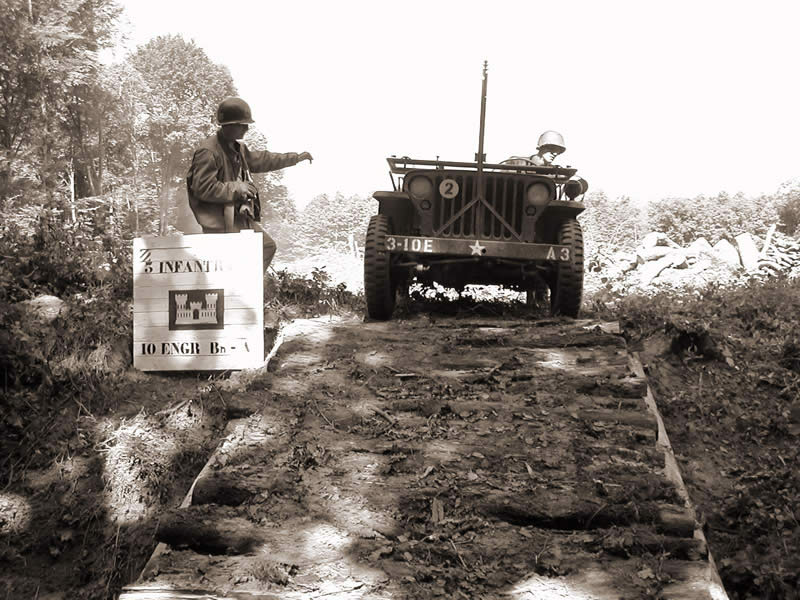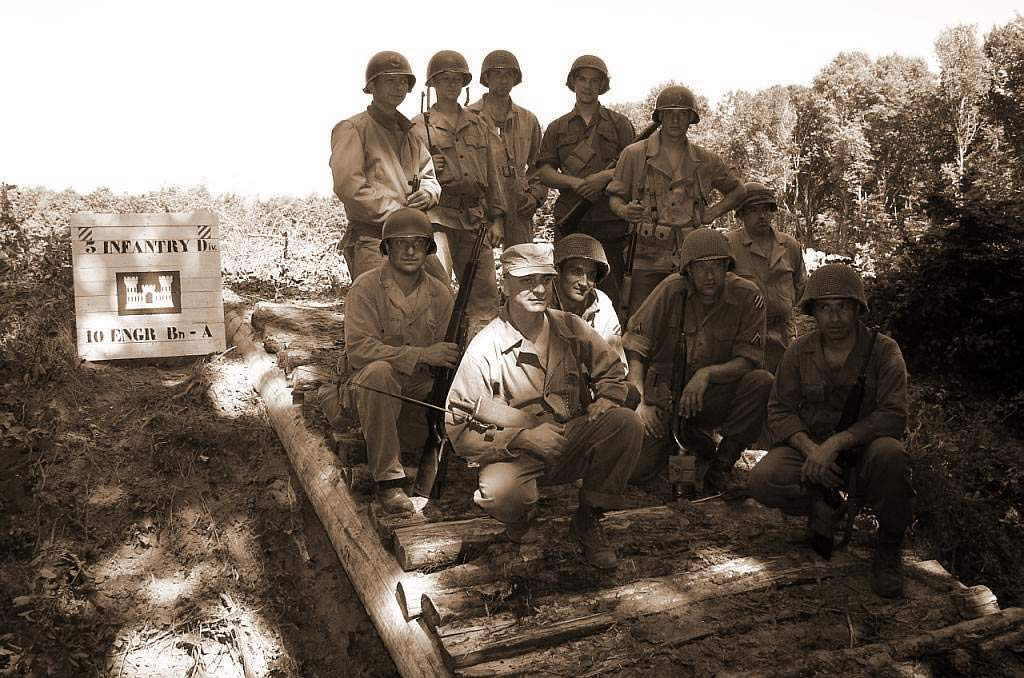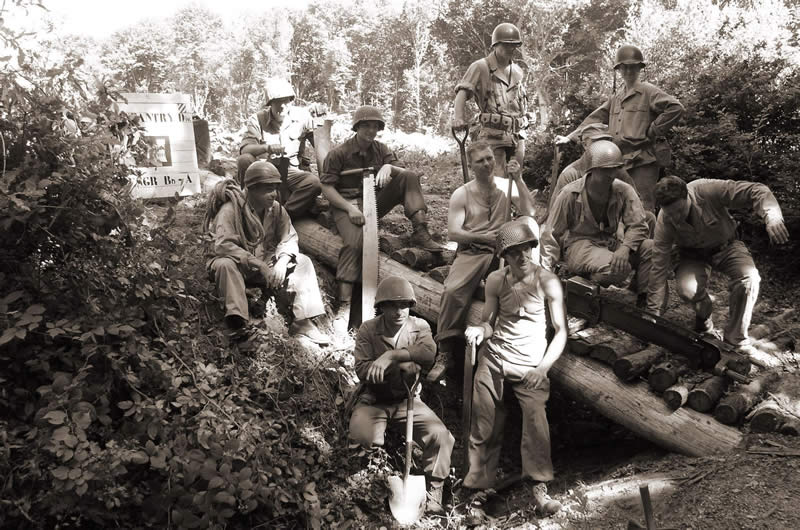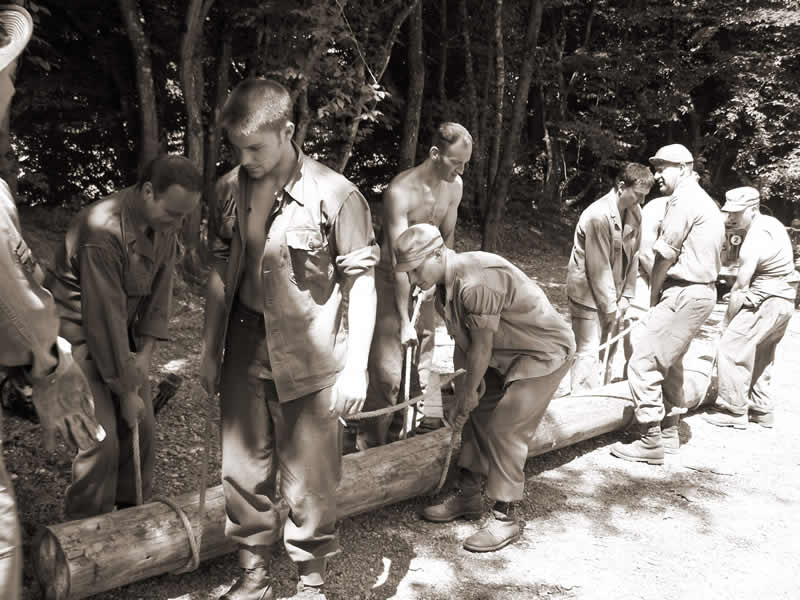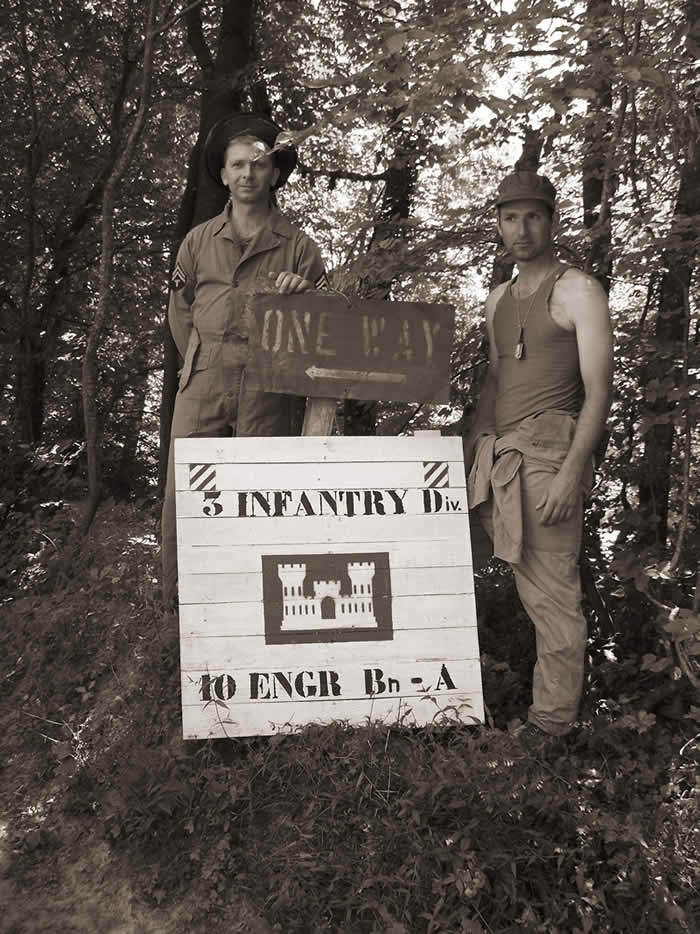 Marion J Chard
Proud Daughter of Walter (Monday) Poniedzialek
540th Engineer Combat Regiment, 2833rd Bn, H&S Co, 4th Platoon
There's "No Bridge Too Far"