Great pic of Carl Furtado and Colin Hotham, taken last year after the 36th Engineer reunion. Colin went up to Carl's place with him and spent some time on the East coast before heading back to England.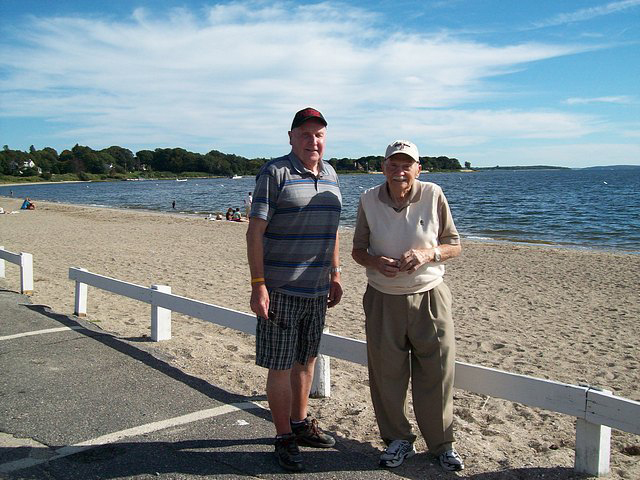 Marion J Chard
Proud Daughter of Walter (Monday) Poniedzialek
540th Engineer Combat Regiment, 2833rd Bn, H&S Co, 4th Platoon
There's "No Bridge Too Far"