---
American Legion turns 100 - buk2112 - 03-17-2019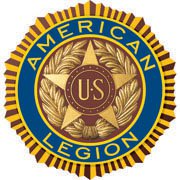 The American Legion was founded in Paris France on March 15th, 1919. Friday marked the 100th anniversary of its founding, Happy 100th Birthday!!! And a big shout out to all current and past members!

https://www.members.legion.org/IMAGES/mylegion/officerMaterial/Speeches/American Legion Birthday.pdf

Have a good one everybody,

Randy

---
American Legion turns 100 - Walt's Daughter - 03-20-2019



happy birthday   :14_1_107v:


---
American Legion turns 100 - CaptO - 03-22-2019



I haven't joined the Legion or VFW yet, but I will at some point. Once I figure out where the heck I am going to be living (contigent on getting a post-Marine Corps job!) I'll figure out what has a stronger presence near by.





---