---
Remembering Bryl G. Bowman - buk2112 - 03-01-2017




Thinking today of the service and sacrifice of Seaman 2nd Class Bryl G. Bowman, who went missing in action on this date 75 years ago. Seaman Bowman was a crew member aboard the USS Houston, which on 1 March 1942 was caught in a desperate battle with the Japanese fleet and was sunk off of the Java coast. Of the 1061 men aboard the Houston, 693 perished.





 





https://en.wikipedia.org/wiki/USS_Houston_(CA-30)





http://www.click2houston.com/news/ceremonies-mark-75th-anniversary-of-uss-houston-sinking





 





On this 75th anniversary, here is to all the sailors of the USS Houston "still on duty"




---
Remembering Bryl G. Bowman - Walt's Daughter - 03-07-2017



To all, rest in peace. Being on the water like this in a battle, is simply terrifying to me. I shudder to think about it.





---
Remembering Bryl G. Bowman - buk2112 - 04-12-2018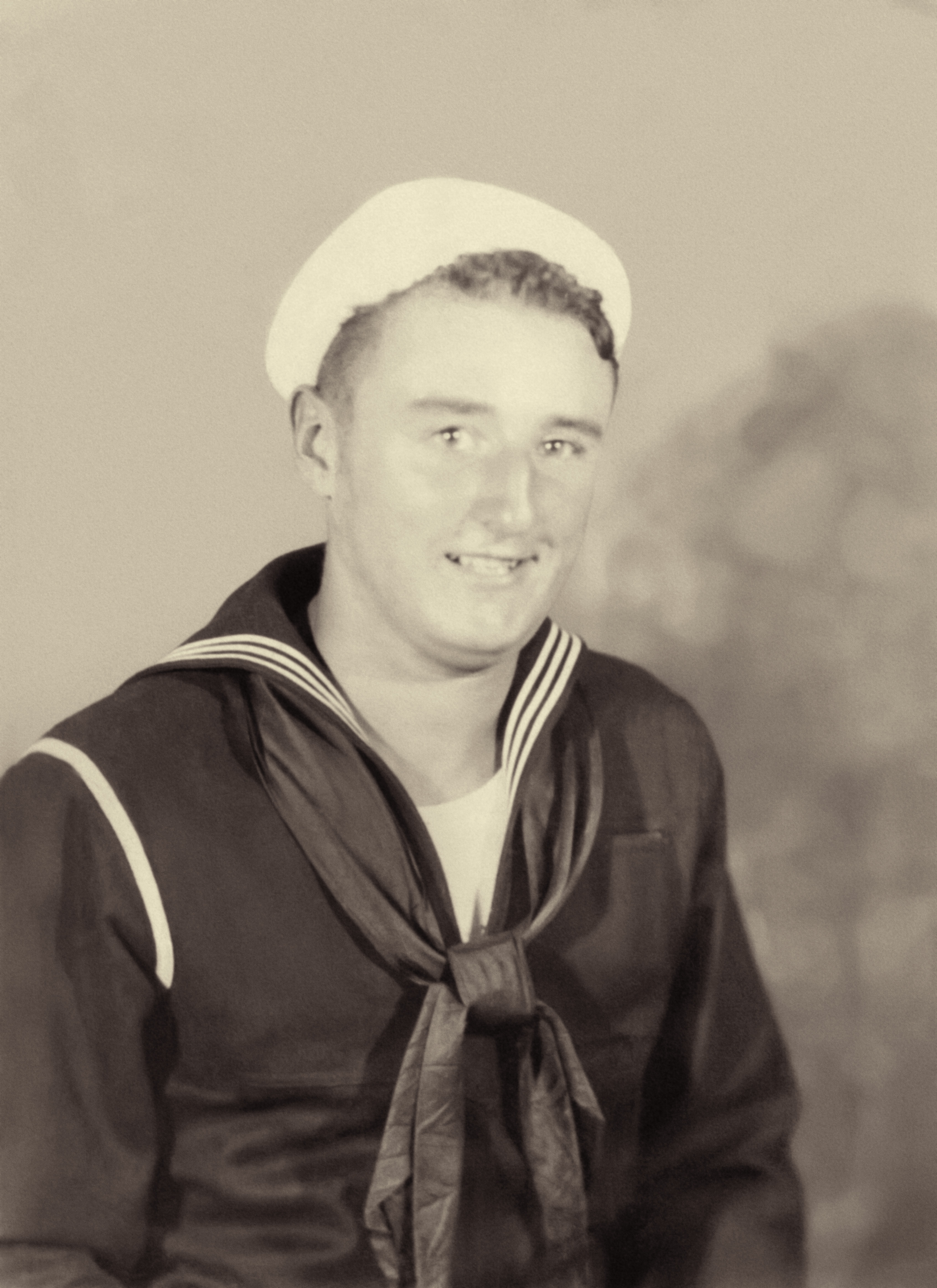 S2C Bryl G. Bowman

Hello everyone. I have been wanting to tell this story for sometime now but kept putting it off, hopefully I can give it the justice it deserves. The niece and next of kin of this sailor, Bryl G. Bowman, is a long time friend of my mother's. Over a year ago she began telling my mother about her uncle who was "Missing In Action" and how sad she felt that the family, for reasons she does not know, never had any kind of memorial service or memorial marker placed for him. "It just isn't right that a man loses his life for his country and there is nothing to remember him by or to show for it" she said. She wanted to explore the possibility of getting a memorial marker for her uncle even though it had been so many years ago. When I had heard about all of this I really wanted to see her follow through with it, and I thought that I could help her make it happen. She let me run with it.  We first explored what her options were as far as placement of the marker whether it be in a private, state, or federal veteran's cemetery and what was involved in each. After weighing her choices she decided on the Missouri State Veteran's Cemetery at Jacksonville, Missouri. I don't believe she could have made a better selection. Jacksonville is one of the newest and in my opinion one of the most attractive veteran's cemeteries in the state. I contacted Jacksonville back in November to find out what documentation they would need to get the process started. I was told they would require a "Casualty Report" from his OMPF file at the NPRC in St. Louis. Since I have experience researching records there I went in person to copy the needed document as well as his complete service file instead of waiting for it to be sent by mail, no telling how long that would have taken. Before I finish up the story, here is some background information about her uncle.

Bryl Gay Bowman was born in Ewing, Lewis County, Missouri on February 25, 1924. He, his mother, and his siblings eventually left Missouri for California around the middle of the 1930's. Bryl was eager to serve in the Navy , he enlisted on February 28,1941 at Los Angeles after he had reached the minimum required age of 17 with parental consent. After his training he was promoted to the rank of Seaman Second Class and was assigned his permanent duty station aboard the USS Houston, joining the ship on September 14, 1941 at Manila. The Northampton-class cruiser USS Houston was the flagship of the Asiatic fleet, part of a multinational force referred to as "ABDA" (American,British,Dutch,Australian). The ABDA fleet fought in the very first naval engagements with the Japanese after the December 7, 1941 attack on Pearl Harbor. The Battle of Makassar Strait, Timor Convoy, Battle of the Java Sea, and Battle of the Sunda Strait are to her credits, with all of these engagements taking place in the month of February 1942. The Battle of the Sunda Strait took place just before midnight on February 28, 1942. The USS Houston and her Australian sister ship, The HMAS Perth, came face to face with an entire Japanese invasion force about to strike the island of Java. The two courageous ships engaged the far numerically superior Japanese force . The ill fated pair was credited with sinking 9 Japanese vessels, they had sold their lives dearly, but sadly both were sunk within the day's first hour of March 1, 1942. Of the 1,061 serviceman aboard the USS Houston, 693 perished including her uncle Bryl, his remains were never recovered.

To continue on, her labor of love for her uncle will come to fruition tomorrow at 1:00 p.m. April 13, 2018 at the Missouri State Veteran"s Cemetery located in Jacksonville, Missouri. A memorial service will be held there for S2C Bryl G. Bowman with full military honors to follow, honored at last, well done Bonnie ! My American Legion Post #113 and our V.F.W Post #6276 brothers will have the privilege to fire the honor guard salute for the service. After the service is over a memorial marker will be ordered for him and placed in Section A which is located just inside the cemetery's front gate. I will follow up this post with pictures from tomorrows service as well as pics of the marker after it is placed. Till then, take care everyone!

Randy

---
Remembering Bryl G. Bowman - Walt's Daughter - 04-13-2018




Randy this is wonderful news. Thank you for being an integral part of this venture. Sad that it took so long to make it happen, but this labor of love now has something to show for it. Here's to Bryl. May he rest in peace.





 





---