---
New face for 6th Corps - Walt's Daughter - 02-01-2016




About a year or so ago, I revamped the VI Corps Jukebox. Well I'm now working on a total revamp of our main site. It's a huge project, but it will be well worth it. Not only will it be a new look, but it will also give me a chance to reorganize/restructure.

 

I started the site twelve years ago with a single page dedicated to my father and it has grown exponentially from 2004 to 2016. In the interim I've added numerous stories and hundreds upon hundred of related links, therefore I'd like to make it even easier for you, my readers, to hunt and explore.

 

The venture will probably take me a year or so (I'm working on other projects too), but here is a sneak preview of the layout...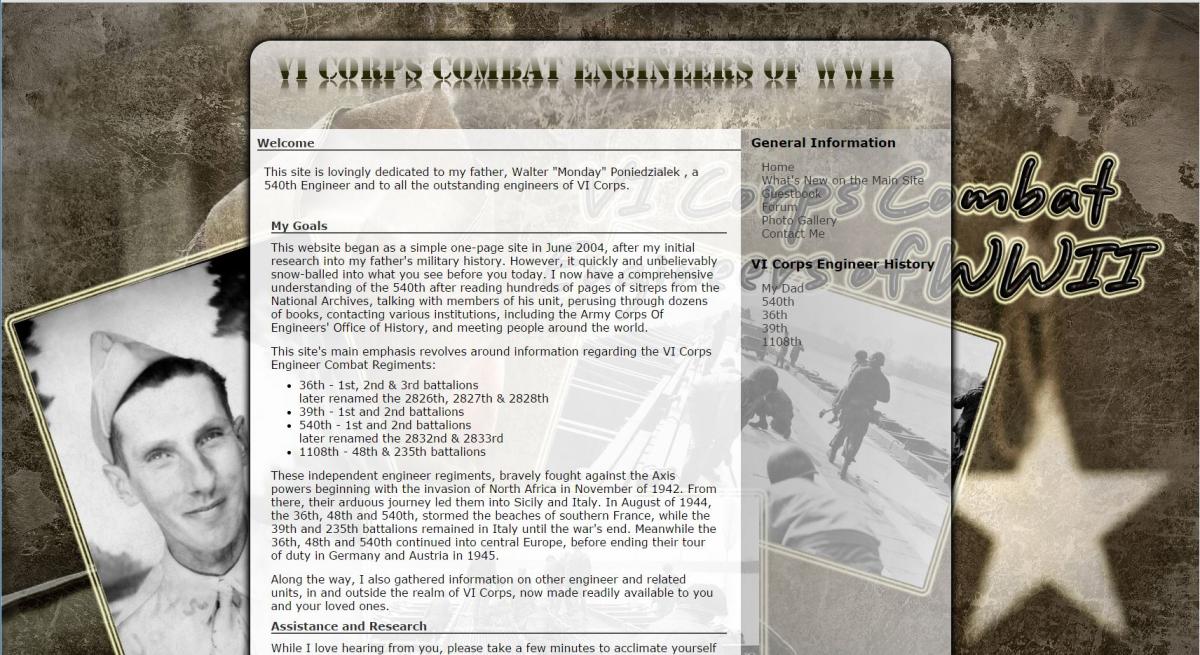 ---
New face for 6th Corps - CaptO - 02-07-2016



Very nice!! I can't wait until you're ready to unveil the finished project!!




---
New face for 6th Corps - Walt's Daughter - 02-08-2016



Oh me too. I've been thinking about it for a very long time. I'm always thinking - improvements! It can always be better.




---
New face for 6th Corps - Walt's Daughter - 04-27-2016




Worked on it again yesterday for about 6 hours. Whew, big job! It's coming along nicely and I'm getting the new menu into place. If I keep up this rate, should have something maybe even by summer or fall. Taking my time, for I want it to be something I'm very proud of. Trying to get it all re-organized for it's grown so much in twelve years.

 

I will be using a new search engine (Google) and in fact, I tried it out on the current site. I like the way it works and it should make searching even easier on the main site.

 

Well, back to work...
---