---
Veterans Day 2011 - Walt's Daughter - 11-08-2011




Honoring Veterans this Veteran's Day - Friday, November 2011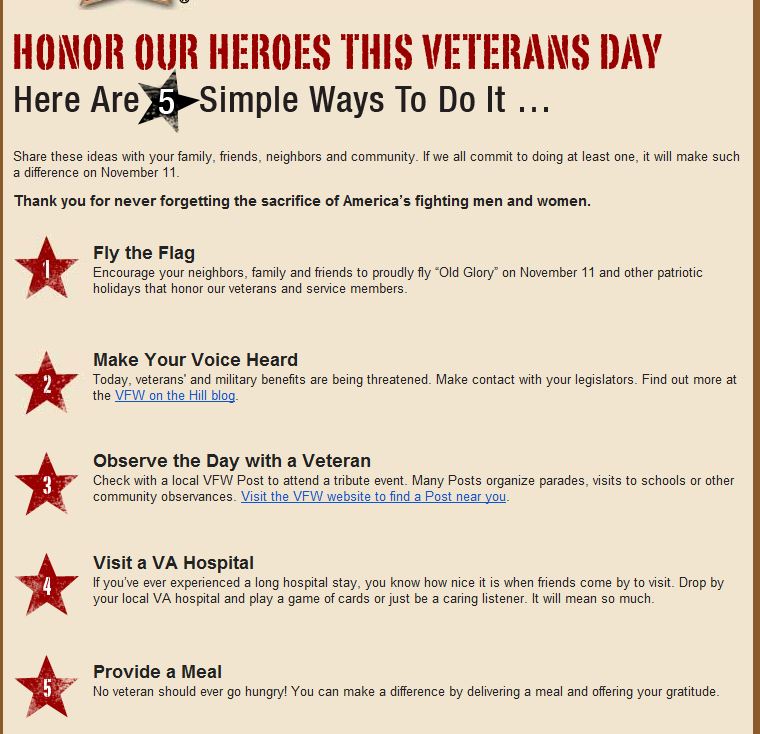 ---
Veterans Day 2011 - colinhotham - 11-09-2011




Although I will be observing the one minutes silence on 11/11/11 my main act of homage will be on 13/11/11, Remembrance Sunday here. I will be on parade with many veterans at R.A.F Blakehill Farm (now disused). Here prior to D-Day the RAF and RCAF assembled Douglas Dakota MkIII & IV aircraft and Horsa gliders to airlift part of the British Airborne Force to Arnhem.(Operation Market Garden) I also believe that US Army was involved at Blakehill Farm with returning casualties.

 

Each year now, a sevice of commemoration is held with RAF, WAAF, RCAF, Airborne Forces and Glider Pilot Regiment in attendance.

 

Colin.




---
Veterans Day 2011 - Walt's Daughter - 11-09-2011




Sounds like a fantastic ceremony. Wish I could be there to witness that. Maybe you could post some photos of the event?

 

M1




---
Veterans Day 2011 - colinhotham - 11-10-2011




Although on Veterans Day we remember those who gave the supreme sacrifice and those who are no longer with us, it is also important to think of those involved who are still living.

This lady is a good illustration of those who worked for the war effort and are seldom thought about.

 

 

Colin.




---
Veterans Day 2011 - Walt's Daughter - 11-11-2011




Great story Colin. It's nice to remember all the women who served in one capacity or another too.

 

A beautiful image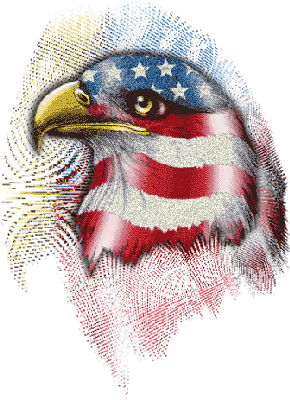 ---
Veterans Day 2011 - Walt's Daughter - 11-11-2011




This was in a newsletter from my friend Kitty's dentist:

 

 

On this Veterans Day, Siegel & Dolt would like to thank all those who have served in the Military. Thank you for your dedicated and loyal service to our country. We deeply appreciate the sacrifices you have made in your lives to keep our country free!

 

 

Here are Veteran's Day Quotes: 15 Best, Most Famous Remembrance Day Sayings ~

 

"Freedom is never free." -Author Unknown

 

"How important it is for us to recognize and celebrate our heroes and she-roes!" -Maya Angelou

 

"When our perils are past, shall our gratitude sleep?" -George Canning

 

"Courage is almost a contradiction in terms. It means a strong desire to live taking the form of readiness to die." -G.K. Chesterton

 

"This nation will remain the land of the free only so long as it is the home of the brave." -Elmer Davis

 

"But the freedom that they fought for, and the country grand they wrought for, Is their monument to-day, and for aye." -Thomas Dunn English

 

"I think there is one higher office than president and I would call that patriot." -Gary Hart

 

"Lord, bid war's trumpet cease; Fold the whole earth in peace." -Oliver Wendell Holmes

 

"As we express our gratitude, we must never forget that the highest appreciation is not to utter words, but to live by them." -John Fitzgerald Kennedy

 

"The most persistent sound which reverberates through men's history is the beating of war drums." -Arthur Koestler

 

"I dream of giving birth to a child who will ask, 'Mother, what was war?'" -Eve Merriam

 

"Valor is stability, not of legs and arms, but of courage and the soul." -Michel de Montaigne

 

"In war, there are no unwounded soldiers." -Jose Narosky

 

"We often take for granted the very things that most deserve our gratitude." -Cynthia Ozick

 

"The more we sweat in peace the less we bleed in war." -Vijaya Lakshmi Pandit




---
Veterans Day 2011 - Walt's Daughter - 11-12-2011




Look at this one. OMG!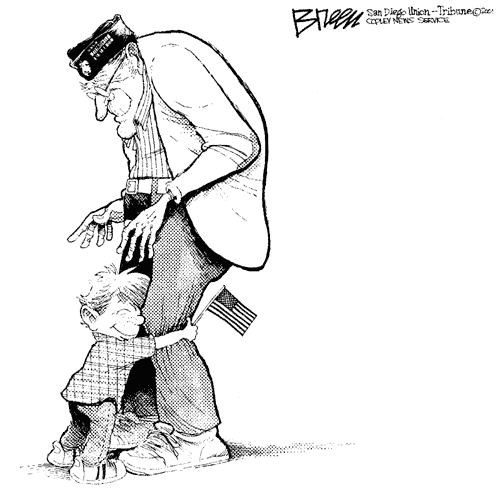 ---
Veterans Day 2011 - colinhotham - 11-14-2011




R.A.F. Blakehill Farm, Wiltshire, UK. Remembrance Sunday 2011.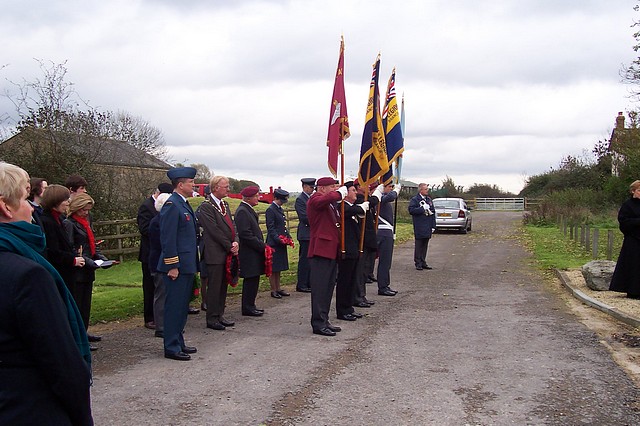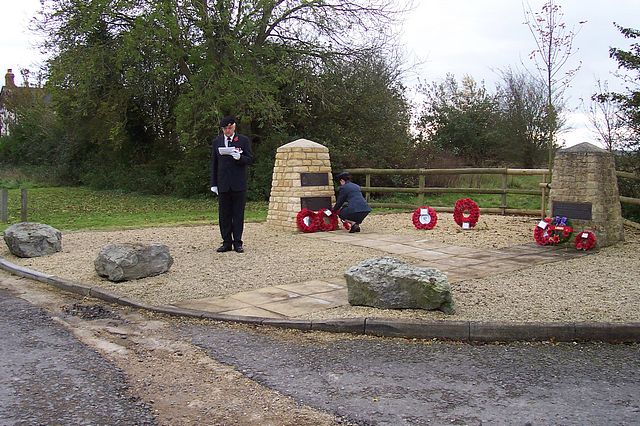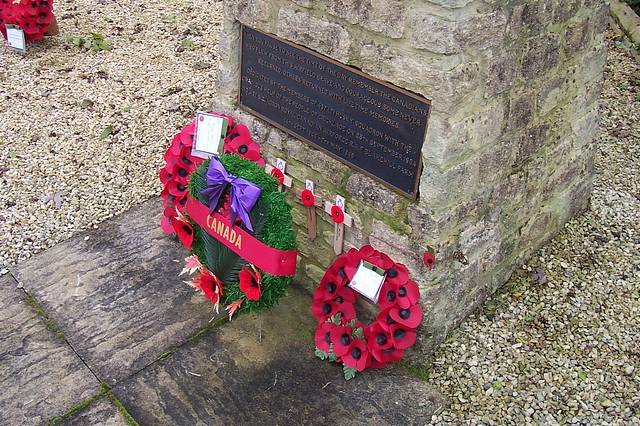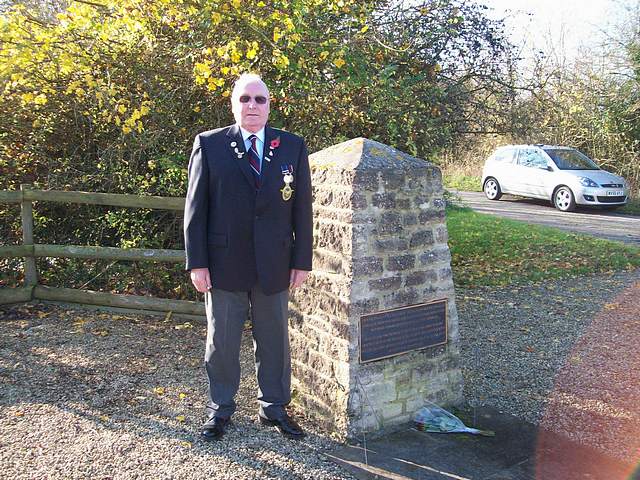 ---
Veterans Day 2011 - Walt's Daughter - 11-14-2011



So pleased you shared those this morning. Looks like a very nice ceremony to honor them.




---
Veterans Day 2011 - CaptO - 11-14-2011



Ditto Marion. Thanks for sharing!




---