---
Belleau Wood - sixgun - 05-12-2008




I went this weekend visited the Belleau wood.

The cemetery and the countryside Aisne - Marne.

I took many pictures .

and I hope you enjoy the pictures !

 

PS:Todd ,I thought of you . when I was low there.

I hope you can come one day in France .To see all it is place wonderful by you even.

 

And which it is I could can be your guide!

http://picasaweb.google.com/waminvero/BoisDeBelleau
Véronique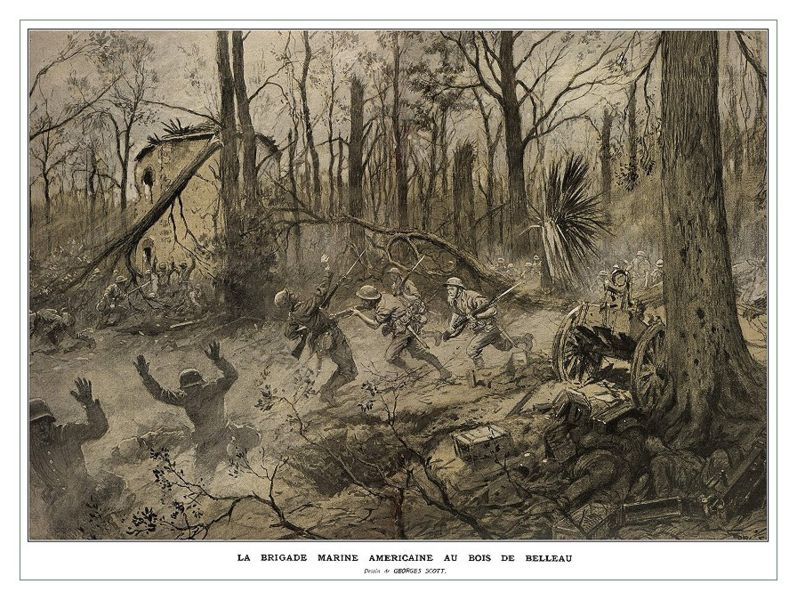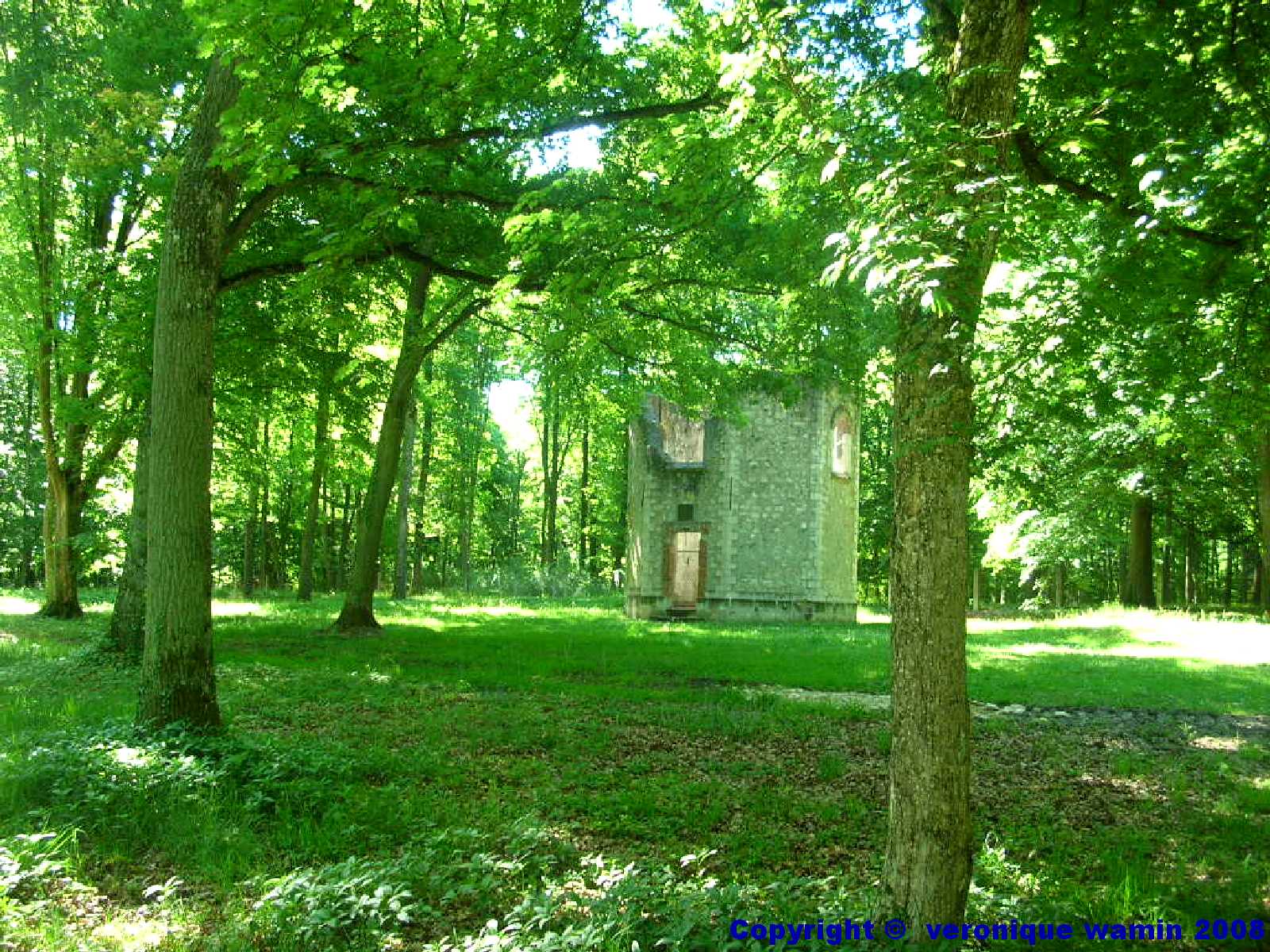 ---
Belleau Wood - roque_riojas - 05-12-2008




UNDER EVERY CROSS WHITE OF AMERICAN CEMETARY,--NORMANDY--

!!!!SLEEPS A PIECE OF FREEDOM!!!! ATLANTIC AND PACIFIC CEMETARIES.

 

THIS IS BEAUTIFUL. My hope is that noone forgets.

Just a WW11 Vet. that came home. Rocky




---
Belleau Wood - verow - 05-12-2008




Thank Rocky

, I am so proud to honor the memory of my 13 soldiers which I adopted the graves .
I learn to my children how to respect the memory of the sacrifice of all those young soldiers who died for our freedom .
Véronique
---
Belleau Wood - rennog - 05-13-2008




Très beau Vero

I took a closer look to your photos now I am jalous

---
Belleau Wood - CaptO - 05-14-2008




V,

I finally got to see the pictures when I got home. They are great! I particularly liked the shot of the tympanum (the decorated arch above a door) of the WWI scene (I having to go by my faulty memory what the actually subject was.) The capitals with the soldiers (and Marines) in the WWI gear was something I had never seen pictures of. Very cool!

The pictures from inside the wood were great, too. It was neat to see the hunting lodge remains that I had seen in that picture so often.

When my wife and I get a chance to tour Europe (we'll leave the kids at home - If they want to go overseas they can wait until they are in their thirties and pay for it themselves!) I have to give you a call so we can get the grand tour! Unfortunately that may not be in the works for a few years but one can dream, huh?




---
Belleau Wood - CaptO - 05-14-2008



As a point of historical interest, I noticed that there were memorials to the Second Division at Belleau Wood. Perhaps most people wouldn't have noticed, but as the Second Marine Division was not formed until 1941, it may have confusion to some. During WWI, the Fifth and Sixth Marine Regiments were combined to form the 4th Marine Expeditionary Brigade. That brigade was in turn attached to the Army's Sencond Infantry Division. This is the reason that, to this day, the emblem of the 6th Marines is the 2nd Divisions' Indian Head.




---
Belleau Wood - verow - 05-14-2008




Todd ,

I am happy that the pictures you enjoy it !

I will say that when I took the photo of the hunting lodge. I think of you.

I try to reproduce the same picture that appears on the drawing by George Scott.

Do you often post on the forum .

Thank again also for the link . I like to read very much. I put in my favourites .

 

I hope that your dream of coming to France come true like mine to come to United States .

 

V
---
Belleau Wood - twobisquit - 05-14-2008




Here is the words to Garth Brook's Song.

Belleau Wood

 

 

Oh, the snowflakes fell in silence

Over Belleau Wood that night

For a christmas truce had been declared

By both sides of the fight

As we lay there in our trenches

The silence broke in two

By a German soldier singing

A song that we all knew

 

Though I did not know the language

The song was "Silent Night"

Then I heard my buddy whisper,

"All is calm and all is bright"

Then the fear and doubt surrounded me

`Cause I´d die if I was wrong

But I stood up in my trench

And I began to sing along

 

Then across the frozen battlefield

Another´s voice joined in

Until one by one each man became

A singer of the hymn

 

Then I thought that I was dreaming

For right there in my sight

Stood the German soldier

`Neath the falling flakes of white

And he raised his hand and smiled at me

As if he seemed to say

Here´s hoping we both live

To see us find a better way

 

Then the devil´s clock struck midnight

And the skies lit up again

And the battlefield where heaven stood

Was blown to hell again

 

But for just one fleeting moment

The answer seemed so clear

Heaven´s not beyond the clouds

It´s just beyond the fear

 

No,heaven´s not behind the clouds

It´s for us to find it here

 

And Here's the Song

 

http://www.youtube.com/watch?v=zzjo9wUfqxk




---
Belleau Wood - CaptO - 05-15-2008




When I first read the poem I was somewhat confused, as I had never heard of a Christmas Truce at Belleau Wood (I had obviously not been acquainted with the Garth Brooks song.) So after a little Googling I figured out that it was a G. Brooks tune and allowed him a little poetic license. I guess not enough people in the country market (or in America in general, I suppose) had ever heard of places like Vosges and Ypres (nor do they roll off the tongue as readily as Belleau Wood) to make it more accurate. In my research I also came across something else I hadn't heard of before: Snoopy's Christmas. I will have to see if I can find a copy as my 7 year old is all about Snoopy and his WWI adversary. (There is a Snoopy Vs. the Red Barron video game that he loves. He has also been exposed to numerous Snoopy related things since birth due to my wife's life-long love of the former machine gunner's most famous creation.
---
Belleau Wood - verow - 05-15-2008




I just find this video of the US Marine Corps Forces, Europe. describes the Battle of Belleau Wood and OSS Operations in Europe and North Africa during World War II.

 

 




 

 

V




---