Marion Hope this isn't over the top!!
206thmpco:-
You talked about the weather well here's a good photo of what
conditions were like 24/7 during the Battle of the Bulge. I'm still cold.
j3rdinf did it also and roque had it just as bad in Italy. If we didn't
joke about it we'd be in a rubber room for sure even after all the years.
I truly wonder how any of us walked out of this Battle in these conditions.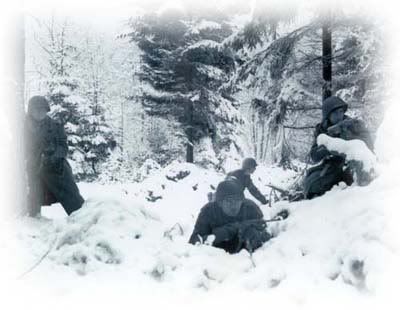 Sgtleo also for j3rdinf and rogue